Traveling through South Carolina? Don't miss this topiary garden along the way. Located about an hour from Columbia, off I-20E and US-15 sits Bishopville, SC. A left turn onto Broad Acres Rd, just a half-mile from the exit, you'll find the work of renowned topiary artist, Pearl Fryar.
Raised in rural North Carolina, Fryar served in Korea and later lived in Queens, NY. He and his wife, Metra, moved to Bishopville in the 70s. Fryar began the garden as a hobby project at his home in the 80s. His goal began as an attempt to win Yard of the Month by Bishopville's Iris Garden Club. A goal he met in 1985. Lucky for us, Pearl kept going.
The earliest sculptures came mostly from nursery throwaways and compost piles. What was once an old corn field, is now cultivated art. Each sculpture offers something unique, unlike the "animals and teapots" he calls traditional topiary sculptures. Visitors can expect to see abstract items such as the "Fishbone" tree sculpture and other art Fryar has displayed across the 3-acre lot.
Pearl Fryar spreads his message of "Peace, love, and goodwill" through his internationally famous topiary garden. Several documentaries detail the work, life, and garden of Mr. Pearl, including A Man Named Pearl, found on Amazon.
In 2021 the McKissick Museum at the University of South Carolina partnered with the Atlanta Botanical Garden, the WeGOJA Foundation, and the Garden Conservancy for Midland Gives. The goal is to raise funds to recover, maintain, and help build a plan for the long-term preservation of the Pearl Fryar Topiary Garden.
For more information or to donate, please visit The Garden Conservancy website here.
Find the Instagram page for photos here.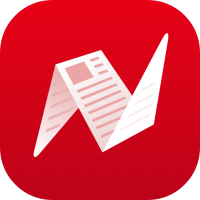 This is original content from NewsBreak's Creator Program. Join today to publish and share your own content.