For the past year or so, I've been immersed in unpacking lifelong trauma. As anyone that has experienced a dark night of the soul, can tell you, the undertaking of healing was an accident.
If you're unfamiliar, dark night of the soul is a collapse of core beliefs. In short, you lose what you once believed to be the meaning of life. Specifically, your life.
In my case, this collided with what I now know is Complex PTSD. A second factor that can force total breakage of core beliefs.
When this happened to me, I flailed for a long time. I couldn't understand what was happening. Before I had used powerlifting, creativity, and friends to power through any hard time.
This time, I had no interest in powerlifting. I couldn't focus on any one thing long enough to be creative. And I felt profoundly alone with my friends.
None of my old coping mechanisms worked. I turned to alcohol instead. Believing it would alleviate my sadness enough that I could be social with my friends again.
That didn't work either. Instead, I became too dependent on the escape from reality that alcohol offered.
Drunk, desperate, and alone I cracked a self-help book. This time it wasn't one of those "I did this and you can too" Rachel Hollis types. I hate that brand of self-help books.
Every human is conditioned to behave, believe, and function according to expectations. Religion, family, and socioeconomic factors all play a role in this conditioning.
We graduate high school, get a degree, marry, have children, purchase a home, etc.
Whatever the expectations are, the end result is that we must be successful. However successful is defined based on the expectations we come from.
Most people are unhappy doing this though.
That's the thing about the dark night of the soul (or whatever you'd prefer to call it). Often, it seems as if it happened all of a sudden. It usually doesn't though. It starts years earlier when we experience symptoms of burnout, anxiety, and depression. It starts when we begin to plug things like exercise or alcohol in to soothe ourselves.
Eventually, any house of cards will fall. Any bandaid left on for too long will get it wet and slip off. That's what most modern coping mechanisms are — a flimsy house of bandaids.
Combine this with toxic positivity. Generations before that said, "If this life doesn't make you happy, that's your fault. Get happy! Be grateful!". Ultimately suffocating true happiness in each of us.
I used to believe all this. I did all the things and I did them right. And yet, even at the pinnacle of societal success, I was miserable. Over-exercising, over-drinking, never feeling good enough. Rarely experiencing true joy or contentment.
I told myself everything was fine. What was wrong with me that I couldn't be happy? I didn't have any trauma. And if I did, well, that made me weak for not being able to move on from it.
If you can relate to any of that, here are 5 books that helped me heal. Some that I loved, others that I hated.
Healing the Fragmented Selves of Trauma Survivors
Written by psychotherapist Janina Fisher this book will change your understanding of trauma. It details attachment trauma and the ways in which we develop as a result of it. Fisher's concept of "parts" is a pivotal revelation.
This book was a hard read. I took it in short spurts. The information was easy to understand but overwhelming to digest in one go for me. For more from Janina Fisher, check out her website here.
How To Do The Work
By clinical psychologist, Dr. Nicole LePara offers a unique blend of psychotherapy. Creator of The Holistic Psychologist, LePera shares her protocol of mental, physical, and spiritual wellness. Dr. LePera details her own dark night of the soul and goes on to address how childhood trauma leaves us stuck in patterns of self-sabotage.
I originally found Dr. LePara on Instagram as The Holistic Psychologist. I found her posts to be easy to digest, bite-size revelations. They made me ponder. But, I hated this book. Much of why I hated this book was because, as an ex-personal trainer with an eating disorder, it was a bit triggering. LePara speaks in the book about how we all have the power to turn on or turn off genetic factors with food. She links this into mental health and wellbeing.
Still, there are tons of great tidbits on childhood trauma, self-awareness, and recognizing our self-sabotaging behaviors.
Will I Ever Be Good Enough?
Karyl McBride specializes in women's psychology. Written specifically for daughters, yet equally applicable to sons recovering from emotional abuse or neglect. McBride offers a unique understanding of harmful parenting shapes our inner worlds.
If you've had a narcissistic parent and now struggle as an adult to overcome feelings of inadequacy, this book is for you.
Complex PTSD: From Surviving to Thriving
Author Pete Walker describes the causes of Complex PTSD. Drawing on his own experience of recovering as well as his clients', this book is a must-read. All forms of this book come with a comprehensive self-help guide. Walker offers practical examples that make it easy to understand the complicated way CPTSD can arise.
If you've struggled with feeling unwanted or unloved, this book will keep you reading again and again. I was lucky to find it shortly after my therapist suggested I may be struggling with CPTSD. If you're in doubt (or just curious), I wrote about the difference in this piece.
There's a Hole in My Love Cup
Sven Erlandson writes about core beliefs and how they are formed. A comprehensive guide for music and journal entries is also included. Erlandson argues that feeling stuck in life is the result of a "deep longing of the soul". He says feeling this way is the result of self disconnection.
I have mixed feelings about this book. I both loved and disliked it. His approach is enticing to me. Less gratitude journaling and thinking happy thoughts. More realness on processing pain. I loved the addition of songs. And his journaling prompts were harsh but powerful. Still, it's a bit arrogant and repetitive.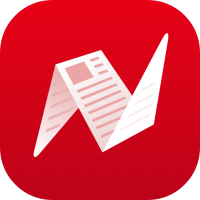 This is original content from NewsBreak's Creator Program. Join today to publish and share your own content.