It's a common occurrence that sports are comparable to life. As Vince Lombardi once stated, "Football is like life: It requires perseverance, self denial, hard work, sacrifice, dedication and respect for authority." For former football stars Lubbock Smith III, Tyler Patmon and Jeremiah Hatch, the dance between football and life is one that they believe every athlete should master, undoubtedly in the same ways that Lombardi instilled this philosophy in each and every one of his players. From the root of this very foundation, Camp Exposure was born.
"Camp Exposure is specifically an opportunity for high school football players with next-level (Division One / NFL) talent who reside in the Oak Cliff/South Dallas region, as well as the DFW metroplex at-large," said Camp Exposure Co-Founders, Lubbock Smith III, Jeremiah Hatch and Tyler Patmon. "The experience gives them a platform to enhance their football talents, get recognition from scouts, cultivate their life skills, and develop their character as young men."
Founded in 2017, Camp Exposure became the vehicle for underserved athletes to showcase their skills in an NFL combine experience -- a surefire way to catapult them to the next level for Division 1 collegiate programs. Returning this year from July 16 - 18th at Highland Park's Highlander Stadium, the football elite from Oak Cliff, Southern Dallas, Frisco, Mesquite and beyond, brought enough energy, heat and grit to light up the entire metroplex.
Following a chance (or "lucky") encounter at Lucky's Hot Chicken between Camp Exposure Founder Lubbock Smith III and Vista Bank President and CEO John D. Steinmetz, a partnership was formed to make the 2021 Camp Exposure event even bigger, better, and more impactful than ever before.
"I truly respect the three young men leading this effort, and with Vista's focus on financial literacy in South Dallas, it was a natural fit to support Camp Exposure," noted Steinmetz. "That said, when Highland Park Athletic Director Johnny Ringo and Coach Randy Allen, along with Oak Cliff's Carter High School Head Coach Spencer Gilbert joined in, I knew we had something special. South Dallas and Highland Park coming together to elevate these talented young men over more than just football, teaching them 'how to fish' through financial literacy, character, leadership, and community service, will actually change lives."
While on-the-field action took center stage, off-the-field discussions (as Steinmetz alluded to previously), centering mental health awareness, meditation, personal branding, spiritual development and financial literacy were the true highlights of the camp, especially for the athlete's parents, who were also in attendance for the 3-day experience.
"Camp Exposure was absolutely amazing. My son is getting an opportunity to meet some great athletes, get trained properly, network with other like-minded young men, and get exposed to greatness," said Pariss Ware, mother to Anthony Sibley, an 11th grade running back for Lebanon Trail High School. "I definitely enjoyed hearing Dr. Sheriece Sadberry talking about the stress on athletes, because I know my son tends to not handle his stress well. For her to take the time to show them the proper [coping] techniques was awesome, in addition to him learning about the recruitment process for D1 schools taught by Lubbock Smith III."
D1 hopefuls like Sibley, Anthony "AJ" Davis (Skyline High School), Elijah Baesa (North Mesquite High School), and countless others received skills training from David Robinson, also known as D-Rob (NFL Wide Receiver Trainer), Josh Hicks (NFL Trainer for Ezekiel Elliott and Melvin Gordon), Chris Harris, Jr. (L.A. Chargers Cornerback, Super Bowl 50 Champ), Steven Johnson, Jr., and many more over the course of the three days. Camp concluded with a high energy 7-on-7 tournament for a championship belt and bragging rights until the 2022 installment of the event.
For more on Camp Exposure or to see highlight reels from the weekend, visit @TheCampExposure on Instagram or TheCampExposure.com.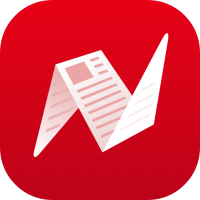 This is original content from NewsBreak's Creator Program. Join today to publish and share your own content.