Photo by Tristan Colangelo on Unsplash
Every year during the holidays, I make sure I ask the members in my family if they have a gift preference: A "thing", an activity, a gift card?
Almost always, my mom says "I don't want anything, I just want to see you!"
This year was different.
My mom's started a small business this year for all the unique crafts she dreams up in her cabin in the woods. She sells her empty journals, stationary, and collages at local craft fairs. She has recently started an instagram account. In true quarantine spirit, my mother has parlayed her abundance of extra time into a passion project, and I am here for it.
So this year, instead of asking what I could get for her, I instead asked her what I can do to support her little shop of eccentricities. My thinking was that this sort of entrepreneurial support would likely be a better gift than any gadget or doo-dad at Anthropology or Williams Sonoma that would just take up space in her kitchen.
And it worked. I have to say, I have never seen my mother more excited than when she opened up her box of pastel inks and ephemera for her paper-making! The gift in and of itself was small, but I'm glad I could provide her with a few extra materials to keep her maker spirit inspired.
Naturally, I would love for all my readers to support my mom's small business, but of course, I write to you outside of this intent. Rather, I'm big in promoting the support of any small business at all. One of the best things we can do with our time and money is to uplift our local economies this year is to support local business.
Yes, we've been hearing it endlessly during this pandemic, but during the holiday season it's exponentially more important to give back to your community.
The 2020 season has come and gone, but that doesn't mean we can't start a major societal transition to small business consumerism in 2021!
Why Support Small Businesses?
There are a myriad of reasons to support small businesses as much as possible this year, as we try to rebuild our national economy - It's not the first time you've heard me on my diatribe, either.
But here's another reason yet:
Small business profits contribute to a considerable share of the U.S. GDP; 43.5%, to be exact. In fact, a 2018 report by the U.S. Business Administration Office of Advocacy states that the wholesale and retail industry was the second-highest contributing sector of small business to the U.S. economy.
Where Do I Shop?
Personally, my New Year's resolution to shop small begins with buying my peppermint schnapps and vanilla liqueur from Brooklyn Wine Co. on 5th Ave, and my list of favorite businesses in the quaint Park Slope neighborhood where I live in Brooklyn is extensive. When I moved here in August, I was absolutely thrilled at the endless possibilities that reside, quite literally, upon my street. From gift shops to restaurants, gyms, and speciality coffee shops, Park Slope's 5th avenue (and 5th avenue-adjacent) has everything you could possibly want. For all of my fellow Brooklynites, Brooklynophiles, and tourists in the coming 2021, here is my curated list, especially for you:
O Live: Home to local olive oil, vinegar, and honey connoisseurs, this gourmet snack shop is the dream of every New York gourmand. If you, like me, are domestically-bound this year and can't make a trip to Europe, a step inside O Live is about as close as you can come to second best.
Park Chemists: Where giftshop-meets-pharmacy, Park Chemists is a family-owned pharmacy with a rustic European vibe that transports you back in time. They price their RXs extremely reasonably, and everyone who works there is friendly and understanding. It's a great quick stop if you need small gifts or greeting cards - either for a belated Christmas, an upcoming birthday, or just a friendly hello to a friend a long time gone.. Vendors include Voluspa candles, Mario Badescu Skin Care, and Tokyo Milk fragrances and hand lotions.
Beacon's Closet: Although smaller than it's Greenpoint counterpart, this second-hand shop location has a fantastic selection of like-new clothing, and some high quality vintage to boot. It's not hard to find something that will immediately catch your eye as soon as you walk in. The best part? It won't break the bank. If you've got a stylish friend in mind already, Beacon's Closet is a must.
Brooklyn Wine Co.: Need to get your (COVID-friendly) party on? Look no further! Brooklyn Wine Co. has top notch choices when it comes to liquors. Extensive options and fantastic customer service makes for a pleasant environment; one that will inspire you to spend more money than intended, 99% of the time. Stock up, turn on your Zoom, and imbibe from afar with the quiet assurance that of all your friends, you've got the best booze on hand.
Bhoomki: This woman-owned boutique peddles high-quality, ethically and sustainably-made clothing. The owner, a widely-recognized female entrepreneur, has created a market for women all over the world and takes a stand against child labor and fast fashion. If you're looking for sleek, modern styles, this is the place for you. If you're looking for a business that helps to save the planet and promotes international world trade - It's also the place to be!
Brooklyn Frameworks: Although it doesn't sound particularly flashy, this custom framing store is more than meets the eye. The eccentric streetside shop also offers a unique selection of prints large and small. Yes, you can cross that long-awaited framing job off your endless to-do list, but you can also make an afternoon of window shopping, as you collect inspiration for your gallery wall in your next family room.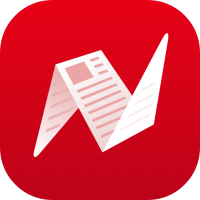 #nbholidaycheer