Photo by Jason Rosewell on Unsplash
I'm not a big TV watcher. I'm not a particular fan of reading books either. It's super hard for me to sit in one place for too long. Instead, I've found podcasts to be the perfect solution to my ADHD tendencies- I can turn one on, tune it through my headphones, and run or cook or sew or play with the dog as I learn.
My penchant for podcasts is recent, too. I was an audio loiterer for a long time, but 2020 was really the year I overcame my commitment issues and began pledging loyalty to the broadcasts that keep me thinking. What follows is a list of six of my favorite podcasts from this year. You'll find that some of them are timely and some are timeless; some are political, and some reach to the ends of our relationships with ourselves and others, some play with economic paradigms. All of them though are an enjoyable listen, teaching new ideas in accessible ways. Every time I've ended an episode, I feel like I've just sat down with old friends, been a part of the conversation myself, and walked away with new insights.
Pod Save America
Pod Save America was started by four former Obama aides, who worked alongside the president during his 8-year tenure. Hosted on their own network, the twice-weekly episodes present political news with candor and through a progressive lens.
Favorite episode(s): Mailbag episodes are featured 1-2 times a year I think, and the whole episode consists of the hosts reading off and responding to listener questions. I find many of the questions asked are the same ones I have, making these episodes particularly insightful for my curious but politically-undereducated brain.
Ezra Klein on Vox
What's not to like about Ezra Klein? His interest in a diverse array of topics, compounded by his killer interviewing skills and his perpetually open mind make him a very thought-provoking host. From politics and parenting roles to gender identity and artificial intelligence, there is no stone that Klein leaves unturned. I must admit that occasionally he'll have a guest on whose conversation is too cerebral for even me to follow, but the call-and-answer style of his episodes make for organic conversation and a natural pathway through a subject's matter.
Favorite episode(s): Andrew Yang on UBI, coronavirus, and his next job in politics; The case for Trump's foreign policy (I'm not a Trump supporter, but it was insightful!); Vivek Murthy on America's loneliness epidemic.
Planet Money
I recently finished my masters in education policy with a focus on economics. I like to think of these episodes as supplementary to the studies I did - They're little bitesize insights into economics of human behavior, non-profit histories, and other anecdotes. You know how sometimes you'll read about a phenomenon like the housing crash, the financial implosion of higher education, or opportunity cost, and while it all makes sense in theory, it's really hard to conceive of in a way that will leave you with a lasting impression? Planet Money pulls from a global history to tell stories where these economic truths apply, leaving you with a more well-rounded -and fiscally-oriented- perspective of the world.
Favorite episodes: Mask Communication; Summer School 2: Markets and Pickles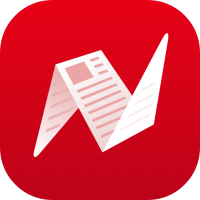 About Race with Reni Eddo-Lodge
I'll admit it. I didn't turn this on until after George Floyd was killed, the Black Lives Matter movement hit the streets, and I realized I'd been resting on the laurels of my privilege. But I finally did listen, and continue today to ruminate on truths from the podcast that I listened to six months ago. The limited series of 9 episodes explores racism in Britain, as Eddo-Lodge unpacks with her guests historic events that have defined the racist nature of the country, the toxic roots of white privilege, and what it means to be anti-racist. If it sounds like a tough listen, that's because it is - particularly for us white folks, I would imagine. It's not always comfortable, which isn't nice but is necessary as we examine the role we've played in institutionalized racism.
Favorite episode(s): 1: Things can only get better; 8: The Anti-Racist Renaissance
What a Day
You know how some days you're eager to catch up on the news, but you haven't got time for a 9o-minute walk-through - just twenty minutes of headlines? This is the gift that What A Day bestows upon you. A sort of soul sister to Pod Save America, What A Day gives you all of the most pressing news, compressed down into minute-long sound bytes to narrate your quick morning routine. And don't worry - the small summaries are not to be without personality - Your two hosts, comedian Akilah Hughes and reporter Gideon Resnick, engage in quick-witted banter and defining commentaries that tell you not only where they stand on each issue but why it's worth being their podcast pal.
Favorite segment(s): "temp checks" where a glib commentary on a pop culture trend interrupts the sometimes-daunting news headlines.
Invisibilia
Invisibilia and I go way back. The show is sort of like if your dreams came to you in podcast form. The show tells stories of things we experience in isolation, pontificate about the most deeply, or fear idly, but can never quite reach out and touch with our fingertips. Like, a story about a man whose coma left him trapped inside his own head for 13 years, or a young woman whose life was suddenly interrupted by severe referred psychosomatic pain, or an academic search to understand how indigenous cultures express the emotions that we call sadness, rage, and restlessness. All around us, invisible forces guide our decision-making and inhibitions. Invisiblia captures them.
Favorite episodes: The Fifth Vital Sign, Emotions, and The Secret History of Thoughts.
#nbholidaycheer