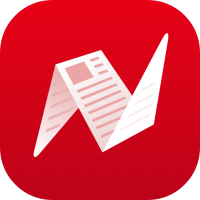 Wondering how to be happy? The real secret to happiness may be in the bad things. Say what?? Yep.
Recently I've read many an article about the secret of happiness. Over and over I read that you need to sit back and list all the things you're grateful for. When you understand how bountiful your life really is, you garner happiness in yourself.
Listing the things you're grateful for should be easy, right? It should be a snap to find your favorite perfect-bound journal with the extra thick paper and fabulous design on the front; and that spectacularly smooth gel pen you splurged on should just glide across the page as all your blessings flow through your fingers and onto that heavy stock paper.
But you wanna know something it took me a long, hard time to admit? 
Sometimes I used to let my stress levels get so completely out of control, that between steaming over my adult husband leaving sparkling water cans all over the house, the mounting piles of laundry that I could never get finished, dealing with constant food issues with 2 of my kids and severe behavior issues with the third, and the constant school papers and bills piling up that needed sorting and tending daily–I couldn't bring myself to find gratefulness in anything.
I was so overwhelmed and stressed to the gills that my life was running from one pressure to the next and never getting anywhere, and feeling totally unappreciated. I was kinda mad at the world. (And honestly probably had clinical post-partum depression.)
The *secret* to gratefulness…
As a mom that's been in the trenches for 17 years now, I can tell ya–especially when the kids are little–and MOST especially when you have little help, we get so far into the 'care of others first' mindset that we can't pull ourselves out to see the good in our lives sometimes.
It's hard to remember that we chose to create those little monsters. We chose the path of motherhood. We may not have known how hard it would be–but we did choose it.
So when we're in a situation we feel like we can't control, the very first step has to be understanding that it's not the situation we're in–but how we deal with it that matters. 
Seriously, just taking that first tiny step back will allow you to get a teeny bit of perspective. And when you can grasp that little ounce of perspective, you're able to see a medium-sized light in all of it. And when you have a visual of that medium point of light, you can pull yourself into a whole different mindset of *how* to deal with your situation and see the benefits you actually have.
How the bad things are actually good
I heard a quote many years ago that talked about how you always need to thank God for the bad things that happen in your life, too. I thought that was utterly crazy. But I started to try to apply it in real-world situations as an experiment to see how it would change my point of view.
The first example was that I was driving to work one day in crazy thick Florida-morning fog. I was late, and at one point caught up to a driver going just below the speed limit. I got in such a tizzy that I was tailgating and just generally being a jerk.
After only about a mile of catching up to them, the car in front of me slowed down so they could turn left, meaning I had to slow as well. Immediately after they turned off the road, I sped up to just over the speed limit.
And that's when I saw it. The clarity of a situation that was happening *for* me, not *to* me.
As I approached a major intersection with only a 2-way perpendicular stop, a car totally missed the stop sign and went straight through it at 55-60 mph. I was barely close enough to see it, but far enough back to have missed it.
And I understood that getting stuck behind that car that turned off earlier was a blessing. It was FOR me. I would've been at that intersection otherwise, getting t-boned by a car at 55 mph that didn't even see the stop sign in the fog. I may not actually be here–like, alive–right now had I NOT been slowed down by that car in front of me.
There have been countless other examples that have happened for me since then. But I generally don't recognize them until I pull back to grasp that perspective.
How to *see* it
Sometimes pulling back requires doing purposeful exercises like deep breathing or mindfulness. These sound simple enough, but they're really targeted at helping us manage our stress levels.
And that's where the secret actually lies: Managing our stress. Taking that step back. Finding the tiny perspective and medium point of light shining through to see how it's happening *for* us.
And you know what the conclusion of those thoughts are? Gratefulness.
So take a deep breath….and take a step back from your frustrations today. And clear your mind just enough to see that point of light that can shift your perspective.
Now…how is your frustration happening *for* you?
What are you grateful for?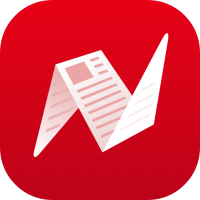 {Photo credit: Lidya Nada, unsplash.com}