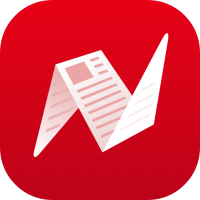 One of my proudest moments was a series of guests coming into our home for visits that each saw our family organizer displayed with neatly written out meals for the week. Each guest, in their own way, eyes wide asked, 'You cook stuff like this EVERY week?'. I nodded humbly for each one.
I cook. Food quality and healthy meals are important. Not *just* because we had a period of several years with food allergies in kiddos. But because our health matters.
Being committed to healthy food for my family, however, requires some planning. Some call me a serial meal prepper, but I know the truth is that when you take a few minutes a week to plan and then prep part of your meals, your weeknights--after a day full of chaos-- get a bit easier and more chill. Which is how I prefer dinnertime with my family.
Here are the kitchen tools I use to make that happen every week:
Ninja All-In One System
This Ninja system has everything you need to chop, dice, spiralize, blend, cream, and so much more! It comes with a bullet-sized smoothie cup, large blender, crazy-sharp blades that are absolutely amazing, a food processor bowl for chopping and ricing, and the smaller attachment for grating and spiralizing.
It also includes a dough blade! This system eliminates the need for 3 different appliances, and also has preset functions so you can push the button and walk away while it does its thing!
Instant Pot
The larger 8-quart sized instant pot has the size to cook larger or smaller amounts, and eliminates the need for a separate slow cooker, pressure cooker, rice cooker, saute pan, and more!
You can sear meat right in the pot before setting to slow cooker, you can use as a pressure cooker and even cook meats that came straight from the freezer (anyone forget to thaw something for dinner??), and it has settings for different types of meats, rice, eggs, yogurt, potatoes, and so much more.
It seriously eliminates the need for multiple different cooking devices! It even has a function for sterilizing! (Baby toys or bottles, anyone?) My feeling, especially if you have a lack of space, is that the best kitchen tools for meal prep can multi-task.
(I like the larger size because it can fit so much more or cook less.) And if you really wanna get high-tech crazy, there's even a "Smart Wifi" model!
Kitchenaid Stand Mixer
The Kitchenaid stand mixer is another amazing all-in-one. It obviously mixes hands-free, but it comes with dough hook attachment AND whisk attachment.
But it also has a MILLION AND ONE add-ons! For example, meat grinder, spiralizer, pasta maker, juicer…. honestly the list goes on! I do also love that you can get them in a ton of different colors. 🌈
Silmat set
Ok, this may sound crazy, but this Silmat is amazing and eliminates the use of oil sprays or coatings when baking! I love that I have the option of cooking oil-free and know that it won't stick! I also love that this set has multiple sizes since not all baking sheets are the same size.
These can be used in baking sheets (whether baking, cooking, or roasting) or on the countertop for rolling out doughs WITHOUT the use of extra flour! The best kitchen tools for meal prep will also help eliminate extra 'stuff' you have might otherwise have to buy, like parchment paper, oil, flour, etc.
Baggie Stand Holders
Baggie stands are something I never knew I needed until I used them. Like something in my head told me this would be incredibly helpful, but having them makes my life so much easier when I meal prep!!
(Ever have a baggie fall over while pouring liquid in? 😫 Yeah…no bueno.) With these baggie stands– PROBLEM SOLVED!
Reusable Storage Bags
If you're a serial MEAL PREPPER like I am, or even WANT TO BE— these reusable storage bags ARE FOR YOU! I use a TON of baggies in meal prep!! We also send berries, chips, granola, etc in baggies for the kids to school because we either make our own stuff, or buy the large bag and divide for cheaper snacks.
These reusable bags eliminate the overwhelming amount of plastic being thrown away, but also the overwhelming amount of baggies I'm buying every month.
Glass Food Storage Containers
Whether you do weekly meal prep or not, getting rid of plastic food storage containers is a MAJOR upgrade for your health. I love these glass storage containers because they're dishwasher safe, microwave safe, oven safe, and even freezer safe!
They're extremely versatile! Perfect for meal prep. Perfect for leftovers. Without the icky BPA.
Also, they don't melt in the dishwasher. All the plastic meal prep containers you can buy will eventually lose their shapes (sometimes sooner, depending on the water temperature in your dishwasher).
The glass meal prep containers are good to go forever.
Silicone Muffin Pans
Silicone muffin pans are a dream for bakers and meal preppers alike! No more rusty pans. No more muffin papers. No more sticking or using non-stick sprays.
Oh yeah, and no more washing silicone muffin wrappers individually!!​ HUGE time saver for me!! (Remember: healthy + efficient!)
Saute Pans + Skillet
In case you're been under a rock the last decade, you already know the reason Teflon isn't normally used on skillets anymore. And although that non-stick surface was hella useful, it's crazy toxic.
Next best non-stick thing? Ceramic coating! (If you have an induction cooktop, make sure to confirm the cookware works on it before purchasing!)
Enamel Coated Cookware
If you love the versatility of being able to go from cooktop to oven, or even fridge to cooktop or oven, then enamel coated cookware is the way to go!
The only 'con' I have to these is that they are very heavy because they're cast-iron on the inside, and that means my kiddos can't feasibly handle them, and also it means it's nearly impossible to hold the skillets at an angle to pour contents out.
Otherwise, these pieces should last for years (and many high-end brands like Le Creuset should last a lifetime). Plus you can get them in a ton of gorgeous colors!
Good Knives
The best kitchen tools for meal prep will always include a quality set of sharp knives. A good sharp set of knives can mean the difference between beautifully and quickly sliced foods and an urgent trip to the ER. Invest in some really good knives!!
Better knives cost more, but they last longer and are more durable. Plus if they get dull, you can sharpen them!
Mixing Bowls
This may sound like silly advice, but coming from someone who VALUES minimalism these days, a really GOOD, DURABLE, POURABLE, and STACKABLE set of mixing bowls that only takes up a SINGLE shelf in my kitchen is a mega win!! 🏆
Not to mention that this specific set has graters and a slicer you can attach right on top of the bowl!!
Proper Labeling Tools (#1): Sharpies
When doing meal prep, the gold standard for labeling baggies is the good ole' Sharpie. And while I LOVE me some colored Sharpies, unfortunately, teal and lighter colors just won't cut it.
Use BLACK, DARK BLUE, PURPLE, or RED.
Proper Labeling Tools (#2): Dry-Erase Markers
Guess what—DRY-ERASE markers aren't ONLY for a dry erase board!! They're PERFECT for labeling FOOD CONTAINERS when you're meal prepping or have leftovers!! 🤩
THESE dry erase markers are my favorite because they have a fine tip, are black (same importance as the Sharpie situation), and they have a magnet, so you can keep it on the side of the fridge for easy access when labeling leftover containers!
*And a tip–although you may be super tempted to use the wet-erase version (usually Vis-a-Vis brand), DON'T! If any moisture gets on the container, the words will smear right off onto your hands and then take 17 days to get off… speaking from experience.)
Meal-Prep Cutting Board
Ok, so I've saved the BEST for last. I never realized how much of a pain it was cutting up tons of veggies and fruits for meal prep until I started.
This is my FAVORITE thing ever! A cutting board with containers for what you've chopped under it! Eeeekkk! There are a couple of other options for meal prep cutting boards, but this one is by far my favorite!
So there ya have it! My list of the 15 best kitchen tools for meal prep! Keep in mind it's not a dire situation if you don't have these or can't afford them right now. They simply make it easier to meal prep--and when you're on a mission to eat healthier, every little advantage makes it more doable daily.