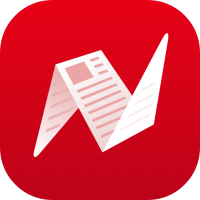 If you look at the evolution of working out, you'll see that cardio once was king, lifting was thought to be only for men (we ladies DARE not look bulky), and you were only allowed to work out in activewear (like, don't be seen in it if you're not working out). I myself used to be a Cindy Crawford workout video junkie.
But as research and evidence-based tactics are growing, new studies are proving that you don't have to spend hours in the gym. Not only that, exercise is really only 5-15% of weight loss (which is really what most people are hoping to achieve most of all anyway.)
That being said, the biggest challenge working moms see is a lack of time for workouts. Diet is a challenge, sure. But you gotta eat. So changing diet isn't as hard. Working out takes time, effort, and commitment to being sore for weeks on end before seeing results.
That's where HIIT workouts come to save the day-- not just in their short time-commitment daily; but also in their proven effectiveness regardless of the short amount of time spent doing them. They're extremely versatile and can be done anywhere with your own bodyweight.
And when you're a busy mom juggling a million things every day, efficient and effective will ALWAYS save the day (and in this case will give a mega-boost to your health.)
Here are 10 ways HIIT workouts fit my criteria for finding that magic middle ✨between efficient and healthy.
1-HIIT workouts are excellent for heart health
First of all, this includes lowering blood pressure. See, when you do things that make your heart rate elevated, the blood flow initiates the cells lining your blood vessels to release a compound that dilates the blood vessels. This is like your body's own natural medicine working for it! Pretty cool, huh?
When those blood vessels are more dilated, your blood pressure goes down. That's why any good doc's first recommendation for lowering blood pressure should be exercise! (IMO)
2-You can choose and create your own workouts
Honestly, you can choose any exercise you want for each component. If you're focusing on cardio, do something bouncy like burpees or jumping jacks. Want to focus on strength for legs and butt? Do walking lunges. Need more core work? Do planks. The possibilities are endless.
Also, all you have to do to get ideas is go onto Pinterest and type in 'HIIT workouts core' or whatever you're looking for specifically, even 'HIIT for beginners'. A million people have already made this easy for you. ;)
3-Determine your own time allotment
Even the most Type-A's of us sometimes let our fitness goals fall to the wayside when we've got super limited time. When that happens, do 3 rounds with 4 exercises. 8 minutes--bam!
Got a bit more time? Add in another exercise, or opt for doing 4 rounds.
The options for those of us with time restraints are limitless.
4-HIIT workouts can be done with or without equipment
Yep--isometrics are totally fine with every exercise you do in your HIIT workout. But if you wanna add in something like a kettlebell (which is what I do when I'm working on legs and butt), you can absolutely do that, too!
And--get this--there are HIIT treadmill workouts, too! So if you'd rather do this on a treadmill, tread-climber, whatever--it's totally doable. And this is sometimes the ONLY option if you have a joint injury or condition where burpees and the like aren't possible. (Or, ya know, just had a baby.)
5-HIIT workouts can be done literally anywhere!
Going on vacay? Or a work trip? HIIT workouts can be done right in your hotel room. And if you're doing one of the treadmill workouts, nearly every hotel chain has a fitness room.
Working out at home has become especially important since COVID started, which is what makes HIIT workouts so great. You don't need any kind of fancy workout equipment.
You can do them anywhere and gain the benefits since gains come from the alternation of heart rate and rest primarily, and then the repetition of strength exercise intermingled.
6-HIIT Workouts burn calories and fat in a short period of time (this one is my absolute fave!)
Studies have shown HIIT to burn the same amount of calories in just a 15-minute session than would happen in an hour session of jogging on the treadmill! That's pretty incredible! And a giant bonus for us moms that have limited time!
7-HIIT Workouts boost your metabolism
HIIT keeps that metabolism going way after you've quit working out. Yeah, you heard that right! The research also says it can keep burning calories 1 1/2 hours up to 24 hours after your workout. As a result, that's gonna help you burn calories, so if you're trying to lose fat, this is an awesome type of workout to consider.
8-HIIT Workouts help build endurance
What this means is that if you ever do any other types of exercises, even, say, riding a bike, that doing HIIT workouts will help you be able to ride for longer on that bike. As a result, the increase in endurance on your system will translate to other physical demands you have.
9-HIIT Workouts allow you to be creative and even 'multi-task your fitness'.
Need to get in some play/exercise time with your dog?
Go in the back yard with a dog toy and do sprints around while he chases you to get the toy. Rest for about 10 seconds, then do the same again.
Wanna spend more time with your kids while they get energy out? Chase them on their bikes for 20-second sprints. Kick a ball back and forth with them. Also, the younger they are, the worse their aim--you'll have to chase it down every time!
Jump on the trampoline with them.
Play freeze-tag!
These examples, and any you come up with, should be based on spurts of all-out work balanced with small periods of rest.
10-HIIT Workouts Reverse Signs of Aging
Whuuuuuuttt??!! YES!! HIIT workouts for women have been shown to reverse signs of aging better than any other type of workout! This is also especially important when you cross the age-40 threshold, and having that cellular performance already in place when you do turn 40 is even better. Seriously, busy Mama, that expensive wrinkle cream can only do so much. ;)
Bottom line is that HIIT workouts afford a small amount of time to get your movement in for the day. This really is important because it's getting harder than ever to: (1) find time to work out, and (2) keep motivation to get that movement in every day. As of the start of 2021, more than 73% of Americans are overweight, which increases risks of chronic disease. So finding ways--even small ones-- to get in movement to improve health every day is a win.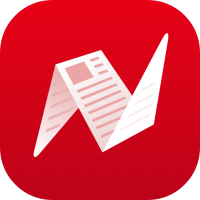 {Photo credit: Michael B. Luong, unsplash.com}