ATLANTA, GA – There's nothing like a cold-cut sandwich to help fill your stomach to the brim. Taking a bite out of your favorite cuts, with fresh vegetables, cheese, delightful sauces, and completed with crispy bread is a league of their own. If you're looking to grab some of your favorite sandwiches, here are three delis you should try out while in Atlanta.
Reuben's Deli
57 Broad Street NW / 404-589-9800 / reubensdeliatlanta.com
Opens every Monday – Thursday 8 a.m. – 4 p.m.; Friday 8 a.m. – 3 p.m.; and Saturday 10.30 a.m. – 4 p.m.
Founded in 1995, Reuben's has grown to be one of the best delis in Atlanta and all over the Tri-State area. They offer a wide variety of sandwiches, grilled and cold-cut, served fresh to soothe your every craving. Try out the New Yorker or the local favorite, The Reuben. Reuben's is open to on-site pickup as well as home delivery.
Jack's New Yorker Deli
3333 Piedmont Road NE / 404-869-7776 / jacknyd.com
Opens every Monday – Friday 8 a.m. – 9 p.m. and Saturday – Sunday 8 a.m. – 3 p.m.
Their sandwiches are served New York style with plenty of the freshest cuts delivered to your plate while also catering to the needs of vegetarians as well. Try out their special Jack's Outlaw which is a combination of beef strip steak, pepperoni, salami, red onions, and banana peppers sauteed with hot sauce, and topped with Provolone. Jack's is also open to delivery and takeout.
Brooklyn Bagel & Deli
9925 Haynes Bridge Road / 770-569-7290 / brooklynbagel-deli.com
Opens every Monday – Friday 6 a.m. – 2 p.m. and Saturday – Sunday 6 a.m. – 3 p.m.
This casual New York deli makes all their bagels from scratch every day using the traditional kettle boiling method. So, it's no surprise their bagels are crispy on the outside and fluffy on the inside. Aside from making one of the best bagels in the area, every item from their City Selection menu is a must-try because they're drizzled with a special sauce that can't be found anywhere else.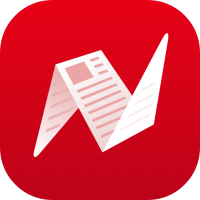 This is original content from NewsBreak's Creator Program. Join today to publish and share your own content.