ATLANTA, GA – Professor of Psychology at Georgia State University, Vince Calhoun, has been awarded a five-year grant by the National Institute of Health to study the dynamic connectivity in the brain.
The $3.5 million grant will be used to research and observe the changes in shape, size, or location of brain networks. They will also be studying the connectivity changes between brain networks in hopes of being able to detect early Alzheimer's disease.
Although there are no reliable biomarkers to detect this illness, Calhoun suggests that by examining the brain's connectivity and functional activity, one might better understand the mechanics of Alzheimer's and how it manages to affect a continuously changing brain.
Calhoun later adds, "there's already some evidence showing that methods that can capture moment-to-moment connectivity demonstrate greater accuracy for individualized prediction than measures that rely on averaging brain connectivity over a relatively long period," in the official Georgia State University post on August 26.
Seeing as it is a promising approach, researchers will develop tools and techniques that may be able to track brain connectivity in real-time. They will then use these methods to analyze a large portion of neuroimaging datasets, including adults that have been diagnosed with preclinical Alzheimer's disease. By identifying these patterns, doctors everywhere will have the ability to predict future cognitive decline as well as any kind of change that incurs in amyloid and tau – the proteins that collect in patients diagnosed with Alzheimer's.
Calhoun suggests that the model may be able to increase detection efficiency by being more adept and more accurate in determining differences between individuals who are low and high risk of decline. The research will be useful for the study of a healthy brain as well as many other neurological disorders, especially on a long-term prognosis.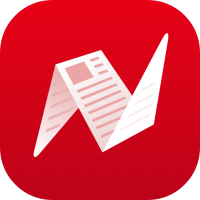 This is original content from NewsBreak's Creator Program. Join today to publish and share your own content.