ATLANTA, GA – Homebuilding company PulteGroup is developing a technology that will allow customers to directly purchase furniture and décor pieces featured in their model homes.
Known as one of America's largest homebuilding companies, PulteGroup continues to create innovations that can ease our way of furnishing our homes. Starting with increasing customer accessibility to get their dream home furniture and décor just with a simple swipe of their smartphones.
While visiting a model at one of PulteGroup's brand communities, customers can directly scan a QR code on their desired items and will be directed towards the MINE website to purchase the exact same product or get referred to a similar product. Customers will have access to details of each item from their smartphones and even browse through Pulte models across the country with it.
PulteGroup's National Vice President of Interior Design, Angela Nuessle, says that "one of the most commonly asked questions we get from our homebuyers is where they can purchase the furniture found in our models. With MINE, consumers can easily shop the model and incorporate the same pieces we use in the models in their new home." She had also said that this virtual experience enables buyers to achieve their dream home look without the hassle of finding a suitable interior designer.
Even without visiting one of Pulte's notorious model homes, customers can still browse through models, furniture, and décor items through MINE, which can be accessed here.
About PulteGroup
PulteGroup, Inc. is an Atlanta-based home building company that has a wide range of brand portfolios, including Centex, Del Webb, Pulte Homes, DiVosta Homes, John Wieland Homes, and Neighborhoods, and American West. PulteGroup's designs are inspired by the everyday lives of homebuyers; therefore, they incorporate a combination of functionality, comfort, and the latest trends into their products.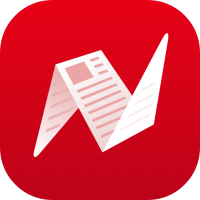 This is original content from NewsBreak's Creator Program. Join today to publish and share your own content.