ATLANTA, GA — Clam chowders is a hearty warming dish best served any time. You will not only find clams in it, but also potatoes, salted pork, and onions. Find the three best clam chowders in Atlanta below.
1201 Peachtree St NE Atlanta, GA 30361 || 11:30 a.m. - 8:30 p.m. daily || (404) 883-2175 || Email: chatterbox@brownbagseafood.com
You can get a portion of clam chowder in Brown Bag Seafood under the name chowdah. The soup is a great addition to other menus they have. You can pair it with lobster rolls, fish & chips, and dinner plates.
"It was warm, comforting, and all-around hearty and delicious. Like the fish tacos, I think Brown Bag's clam chowder is one of the best in the city. My chowder had plenty of clams and was wonderfully creamy and packed with flavor," said Daniel B. on Yelp.
4600 Roswell Rd Atlanta, GA 30342 || 11:30 a.m. - 9 p.m. Wednesday - Sunday || (470) 355-8326 || Email: bigb@bigbsfishjoint.com
Big B's Fish Joint is a seafood restaurant serving one of the best clam chowders in Atlanta. Find New England Clam Chowder on their menu to order. You can get it for only $5.95 a bowl. Also, try their best sellers items like lobster rolls and shrimp & grits fritters.
"I had the New England Clam Chowder, Bang Bang shrimp and a salad. Everything was excellent," said Suzanne I. on Yelp.
3240 Cobb Pkwy SE Ste 118 Atlanta, GA 30339 || Opens daily || (770) 272-0999 || Email: info@candsoysterbar.com
A lot of people love C&S clam chowder. One has expressed it on Yelp saying "absolutely the best clam chowder of my life!!," said Emily M. on Yelp. You can order a portion for only $10 as a lunch or dinner.
"When I tell you that clam chowder knocked me off my feet!! That soup is on point," said Rico T. on Yelp. "I tasted all of the savory flavor of bacon and celery and its like they seared it in white wine or something. Its delicious, and Im here for it".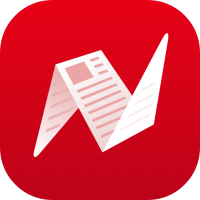 This is original content from NewsBreak's Creator Program. Join today to publish and share your own content.