ATLANTA, GA — What makes Thai rolled ice creams so interesting is how they make them. A worker will spill some cream into a cold surface and mix it with other ingredients with spatulas. You will get a cup of swirls of barrels of ice cream at the end of the making.
Rolled ice creams were trendy a few years ago, but that does not mean the flame has died out. You can find the best ice cream rolls at these three locations in greater Atlanta.
5177 Buford Hwy Ste B Doraville, GA 30340 || Opens daily 2 p.m. - 9 p.m. || (470) 275-3762
ICENY Atlanta has a wide selection of exotic flavors rolled into their ice creams. They have rose lychee, matcha mania, banana pudding, and many more flavors. A lot of people have also expressed their love for their Thai mango sticky rice flavor.
"They, hands down, have perfected the sticky rice! Not only was it warm & soft with just the right amount of sweetness," said Thanh V. on Yelp. She said the mango sticky rice ice cream is topped with coconut cream and shaved coconuts.
5150 Buford Hwy NE Ste D110 Atlanta, GA 30340 || Opens daily 2 p.m. - 9 p.m. || (470) 545-0357 || Email: riu.snellville@gmail.com
Roll It Up has a selection of Asian-centric flavors. You can get their Thai poon with Thai tea base, purple rain with taro base, or Hawaiian with piña colada base. They also serve creamy nitrogen-made ice cream.
"You must try getting the cream base with strawberries and fruity pebbles in it crushed up!!! Amazing," said Luani S. D. on Yelp. "Add some more on top with whip cream and you will have NO REGRETS!!!".
50 Upper Alabama St Ste 74 Atlanta, GA 30303 || 12 p.m. - 8 p.m. Tuesday - Sunday || (404) 228-5180 || Email: owner@iscreamroll.com
IScream Ice Cream Rolls is a black-owned business serving rolled ice creams in their adorably decorated shop. They have a selection of uniquely named menus like "Saturday Morning Cartoons" consisting of vanilla ice creams, Froot Loops, and pop tarts. You can even have them in a waffle taco for $1.50 extra.
"The ice cream is really good since there are so many flavor options & toppings," said Sofia W. on Yelp.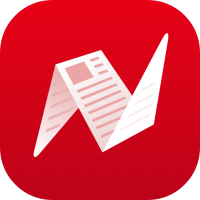 This is original content from NewsBreak's Creator Program. Join today to publish and share your own content.