ATLANTA, GA — Kebabs and shish kebabs have one thing in common, grilled proteins. It could be meat like beef, chicken, and lamb, or vegetables like mushrooms, onions, and bell peppers. One thing for sure is that they are all tasty. On this list, you will find the three best restaurants serving the best kebabs and shish kebabs in Atlanta.
6112 Roswell Rd NE Atlanta, GA 30328 | 11:30 a.m. - 10 p.m. Monday - Sunday | (404) 477-2100
Being a Persian restaurant, it's no wonder Rumi's kitchen serves a wide variety of kebabs. In this restaurant, you can find chicken, joojeh, koobideh, lamb, vegetables, soltani, barg, shrimp, lamb koobideh, and even shish kebabs.
"For dinner, I had the shish kabob (filet mignon) with a side of cherry rice. It was tasty, cooked to perfection, and very enjoyable," said Reed M. on Yelp.
318 E Paces Ferry Rd NE Atlanta, GA 30305 | 11 a.m. - 11 p.m. Monday - Sunday | (404) 949-0900
Cafe Agora has quite a selection of kebabs starting from chicken to lamb. You should try their Adana kebab with minced lamb and köfte kebab with beef. You can also taste their lamb shish kebab with cubed lamb and chicken shish kebab with cubed chicken.
"Adana kebab excellent, but they should serve it with the traditional yeshil biber. Islander kebab also excellent," said Dennis G. on Yelp.
1814 Peachtree St NW Atlanta, GA 30309 | 11 a.m. - 10 p.m. Monday - Sunday | (404) 888-9699
Sufi's is a Persian restaurant serving a variety of kebabs. They have market vegetables, chicken, lamb, salmon, and shrimp kebabs. They also serve koobideh, chenjeh, barg, soltani, shish, and joojeh kebabs. You can get them for around $17 - $27 each.
"The chenjeh kabob was my favorite - I asked for medium well and it was well cooked but still juicy and tender, definitely made to perfection," said Amna C. on Yelp.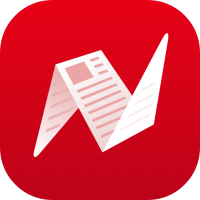 This is original content from NewsBreak's Creator Program. Join today to publish and share your own content.