DORAVILLE, GA — Mochi might be from Japan, but you can still find them here in Doraville. The soft, squishy, chewy rice balls are mostly served as a dessert. You can find them filled with fruits, peanuts, matcha, and other flavors. Find the three best mochi balls in Doraville below.
5150 Buford Hwy NE A-100, Doraville, GA 30340 | 9:30 a.m. - 8 p.m. Thursday - Tuesday | (770) 452-1338
Hong Kong Bakery may specialize in Chinese buns and pastries, but they also serve two types of Japanese mochi which they call rice cakes. They serve peanut coconut and banana-flavored mochi. You can get each for $1.70.
Laura D. said on Yelp to get their incredible mochi as she reviewed the banana and peanut coconut mochi. "The banana flavor is present but not overwhelming, as well as the peanut and coconut flavors which are perfectly balanced. I've had banana mochi in the *actual* city of Hong Kong and this one is better".
6035 Peachtree Rd Ste A-115 Doraville, GA 30341 | 11 a.m. - 10 p.m. Wednesday - Monday | (678) 615-7913
Sweet Spot is a Hong Kong-style cafe serving Asian desserts including mochi ice cream. Their best seller is the matcha, ube, and passion fruit mochi. You can also get mini mochis as topping for their ice cream bowl.
"The mochi was SO fragrant and sweet but not too sweet! I'm definitely getting this again!," said B R. on Yelp.
5177-A Buford Hwy NE Doraville, GA 30340 | 3 p.m. - 8 p.m. Thursday - Monday | (678) 395-7094
Just like its name Mango Mango Dessert Atlanta is a dessert parlor serving mango mochi. You can get three mochi balls in one serving. Besides the mango mochis, they also serve hot desserts topped with mochis including their black sesame, walnut, and almond paste soup.
"The mango ice cream, the mango mochi, and other mango desserts are a true testament of their high-quality," said Ibad K. on Yelp.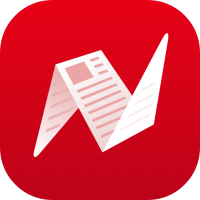 This is original content from NewsBreak's Creator Program. Join today to publish and share your own content.