CONYERS, GA – City of Conyers Police Department is in search of an operator to be a part of their Communications Division. Scroll below to see if you are fit for the job!
A Communications Operator will work on a routine shift to dispatch emergency services, equipment, and personnel. The operator is expected to have ample knowledge on how to operate the radio, telephone, as well as other telecommunication devices that are available in the Police Communication Center. There will be emergency calls from the public thus officers on duty are expected to contact the unit(s) to be dispatched, relay the type of emergency and location as well as other relevant information.
Other essential responsibilities include maintaining radio contact with emergency personnel that is dispatched, monitoring radio frequencies related to other city services, dispatching backup units when necessary, transmitting and receiving all information regarding stolen/missing/wanted items/persons, and many more.
This non-exempt job will pay $15.128 per hour and your work will be reviewed through records and reports evaluation.
Candidates who fulfill the below requirements are welcome to apply:
1. Possesses a high school diploma or its equivalents
2. Experienced in handling emergency services, including dispatching, call-taking, operating radio, computer, technical equipment, and telephone systems.
3. Able to act quickly, effectively, and clearly in stressful situations.
4. Have good knowledge of radio signals, ten-codes, and geography of the City of Conyers.
5. Has successfully completed the Georgia Basic Communications Officer Training.
6. Candidates who can speak a second language are preferred.
7. A combination of any equivalent education and experience is also acceptable.
More information can be found at the official Conyers Job Application page here.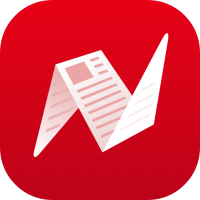 This is original content from NewsBreak's Creator Program. Join today to publish and share your own content.