ATLANTA, GA – As we continue to see a rise in temperature in the coming weeks, Georgia Power is offering energy assistance programs for citizens who need help.
In partnership with established nonprofits, communities, and faith-based organizations, Georgia Power has created programs that are here to help citizens pay or reduce their monthly bills. These programs are specially created to meet the needs of customers across the state. This is achieved by identifying the problems and solutions needed to solve their specific needs and determine eligibility for assistance.
The programs offered are as follows:
Home Energy Efficiency Assistance Program (HEEAP)
This cross-subsidy program allows Georgia Power customers to contribute funds towards making energy efficiency improvements for income-qualifying residents. The program is set to be able to upgrade air sealing gaps, cracks, and leaks, attic insulation, HVAC service and repair, sealing of heating and air delivery ducts, smart thermostats, LED light bulbs, and electric water heater blanket and pipe wrap. Customers have the option to donate on a statewide level or donate to specific regions within the state of Georgia. For more information, click here.
Georgia Power's Income-Qualified Senior Citizen Discount
Customers aged 65 or older that have a 200% combined household income of the Federal Poverty Guidelines or less, are eligible to apply for this discount. The program is limited to the metered electric service and fuel cost recovery components of the electricity bill. It does not apply to sales taxes or other aspects of the bill. More information about this program can be accessed through the official webpage or by calling 1-888-660-5890.
The Salvation Army's Project SHARE
SHARE is an emergency bill-payment assistance to pay expenses of families in need including utility bills, food, housing, medical necessities, and emergency expenses. Georgia Power customers have the option to donate $1, $2, $5, or $10 that will be added to their monthly bill. Georgia Power will also match $1.50 for each dollar donated up to $1.5 million. Donations will be sent to support neighbors in need. More information can be found here.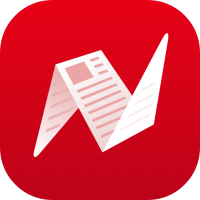 This is original content from NewsBreak's Creator Program. Join today to publish and share your own content.