ATLANTA, GA — Sam German is not "German" but an American. He is famous for creating his version of chocolate cake named "German Chocolate Cake". Now, the cake is more well-known for its modified version with pecan & coconut icing. If you are interested to try, you can find the best German chocolate cake in Atlanta on this list below.
4404 Hugh Howell Rd Ste 26 Tucker, GA 30084 | 11 a.m. - 7 p.m. Friday - Sunday
(770) 934-2626
Cococakes By Coco's German chocolate cake is the best seller of the shop which runs out constantly. It is no wonder since they call it "world's finest German chocolate" cake. Their version is available in big slices called chunks, round cake, and sheet cake.
Order them online and the cake will be ready in just a few days. Unfortunately, no same-day or next-day order is available. The cake is shippable for cake lovers in any part of the country.
"Yummy!!! I've ordered their German chocolate cake twice. And I've tried their pineapple cake. All were so moist and delicious," said Mary T. on Yelp.
186 Rio Cir Decatur, GA 30030 | 8 a.m. - 5 p.m. Monday - Sunday
(404) 373-8752
You can find German chocolate cake in the Southern Sweets Bakery in vegan and non-vegan versions. For $6.55 you can get a slice of the regular version of the cake. And for $43.50 you can get the whole cake in both vegan and regular versions.
"The five stars is for the German Chocolate Cake. It was very moist and had just enough coconut. The slice size is also just right for the $," said Chey P. on Yelp.
3215 Roswell Rd NE Atlanta, GA 30305 | Monday - Sunday
(678) 990-2933
The German chocolate cake from Piece of Cake is a traditional three-layer chocolate cake with coconut pecan frosting. It is available in 9 inches for $45 and 7 inches for $38. This cake is seasonal in the shop and only available starting from September until December.
"If you like German chocolate they make a great German chocolate cake…," said Sandra G. on Yelp.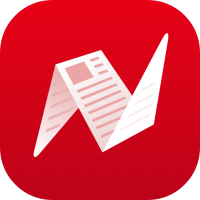 This is original content from NewsBreak's Creator Program. Join today to publish and share your own content.