ATLANTA, GA — Bao buns are small round white fat buns and split in half to carry proteins like meat and vegetables. The Asian dish is so delicious it already has a foothold in this city. You can find the best bao buns at these three locations in Atlanta.
477 Flat Shoals Ave SE Atlanta, GA 30316 | 11 a.m. - 8 a.m. Tuesday - Saturday | (404) 405-6005
Mushi Ni has a wide variety of bao buns. They have chicken adobo bun, pork belly, spicy eggplant, tofu, Korean beef bulgogi, duck confit, lobster, and more. Besides the bao, they also serve fried Oreos, Malaysian roti cakes, rice bowls, and more.
"All of the bao were excellent and it was hard for me to pick favorites," Daniel B. on Yelp. He put maitake mushroom at the very top of his list to be the best one he had at the restaurant. "The mushroom bao had wonderfully thick and satisfying pieces of maitake. I absolutely loved it".
99 Krog St NE Ste J Atlanta, GA 30307 | 12 p.m. - 7:30 p.m. Monday - Sunday | (404) 997-2870
Suzy Siu's Baos serves bao buns in pork belly, Korean bbq beef, mapo chili dog, fried green tomato, fried oyster, fried chicken, and many more. Their buns are available ranging from $4.5 - $5. They also serve ramen, wontons, and multiple side dishes.
"I got the Korean BBQ Beef Bao and it was wonderful," said Valerie Y. on Yelp. "The bulgogi and the spice went really well together, and it wasn't too spicy".
248 E Crogan St Ste 4 Lawrenceville, GA 30046 | 11 a.m. - 7 p.m. Tuesday - Sunday | (770) 299-1250
Baozi Asian Street Food serves bao with fried flounder, tofu, pork belly, Peking duck, pulled pork, and more. Their baos costs around $3 - $4. They also serve wings, fried items, and others.
"We tried the original pork bun, nemo, seoul good and the kickin' chicken. Pork was on the sweeter side but if you like braised pork, it's quite tender. Nemo and kickin chicken were our faves!," said SJ L. on Yelp.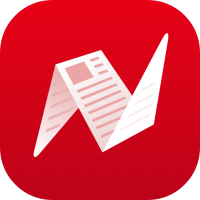 This is original content from NewsBreak's Creator Program. Join today to publish and share your own content.