ATLANTA, GA – Award-winning documentary 'Beyond Zero' will have its global premiere down in Midtown Atlanta.
The film will premiere at Landmark Midtown Art Cinema (931 Monroe Drive NE) on August 31 at 6:30 p.m. By attending the premiere, you will have a chance to engage in a Q&A session with the film's directors and the film's key personalities after the screening is done. Tickets to the premiere are sold at $40 per person and can be purchased by accessing the official website here.
'Beyond Zero' tells the story of Ray Anderson, CEO of a flooring manufacturing company based in Atlanta, who begins a 25-year long journey to eliminate every negative environmental impact by the year 2020. The company is faced with many challenges where they must challenge the status quo, overcome skepticism, and initiate a new wave of the industrial revolution. The film gives you a new perspective on how businesses have the power to be profitable while also prioritizing the planet.
The film is directed by Nathan Havey, a first-time filmmaker determined to bring forward what he sees as the "most important business story of the last 100 years." Harvey first encountered Anderson's story in 2010 and had used it to teach business leaders how to thrive beyond seeking profit. He then became inspired to dive deep and find a story within Interface, Inc. that could make a great movie arc. Thus, 'Beyond Zero' was born.
The film has since won the 2020 People's Choice Award for Best Documentary Feature at the Denver Film Festival; Best Story at Boston Film Festival 2020; and became the Official Selection of Montreal Independent Film Festival 2020.
For more information about the film and watch preview clips, visit their official website here.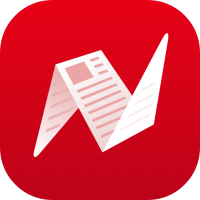 This is original content from NewsBreak's Creator Program. Join today to publish and share your own content.