DORAVILLE, GA — Myungrang Hot Dog is the only place known to provide Korean corn dogs reachable by Atlantans. Their shop is located at the H-Mart food court at 6035 Peachtree Rd Ste T3 Doraville, GA 30360. And they open every day from 10 a.m. - 8:30 p.m.
"The best Korean-Dog in the States," said Cynthia S. on Yelp.
American corn dogs have been adopted by South Koreans to create their own. Due to their creativity, the rod's core does not only contain hot dogs but also mozzarella cheese. Some of the varieties even have french fries stuck on their surface. Giving it a much different texture and taste. The corn dog adaptation can now be found back here sold at their origin country.
Myungrang shop serves corn dogs filled with mozzarella cheese, squid ink, potatoes, rice cake, and more. You can top them off with some sugar, cinnamon, spicy red sauce, and many other.
"They were SO frickin' delicious! Adding the sugar and the sauces truly made a difference", said Rose E. on Yelp.
"The hot dogs are coated in a panko like breading and then fried and served on a skewer, said Philip M. on Yelp. "The dogs were enormous and very dense". He warned people to prepare what they want as condiments for the dogs. They taste bland without any. If you are uncertain which to choose, ask for advice and recommendation.
They also sell tteokbokki for $6 a bowl. Tteokbokki is a rice cake dish made of tteokmyeon in a thick hot homemade sauce and often paired with eomuk, boiled eggs, and scallions. The shop also recently brought forth a new addition to their menu, Korean-style egg toast.
For more information, call (770) 234-9866 or visit their Instagram page @myungranghotdogdoraville.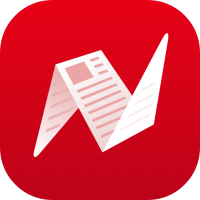 This is original content from NewsBreak's Creator Program. Join today to publish and share your own content.