ATLANTA, GA — A new study conducted by Georgia State University researchers shows that there is a significant increase in the physical and psychological aggression rates among couples after the shelter-in-place restrictions being implemented at the beginning of the COVID-19 pandemic.
According to the study, the rates of intimate partner aggression in the U.S. are six to eight times higher as a result of the pandemic. The findings indicate the increase of these rates is linked to the stress related to the pandemic.
"If you think about it, that [increase] represents an enormous shift in people's day-to-day lives. It's the difference between having a bad fight with your partner once a month versus twice a week," said the lead author of the study Dominic Parrott, who is also a professor of psychology and director of the Center for Research on Interpersonal Violence.
The incidence of physical aggression grew from two incidents per year before the pandemic to 15 incidents once shelter-in-place restrictions were implemented. On the other hand, the number of psychological aggression acts has increased from 16 per year to 96 per year.
During the height of shelter-in-place restriction throughout the U.S. in April 2020, researchers recruited 510 participants and gave them questions related to the period before and after the COVID-19 pandemic began in the community.
Parrott said according to the data collected from the participants, people were suddenly really stressed during that time, which makes the researchers felt relatively certain that this situation led to the increase of aggression and violence.
The study also notes that economic relief packages or other policies designed to minimize the impacts of the pandemic have the potential to be effective measures that may reduce stress and, eventually, intimate partner aggression.
At the individual level, the study also suggests that text-messaging intervention may also be helpful when social distancing protocol is implemented during the pandemic.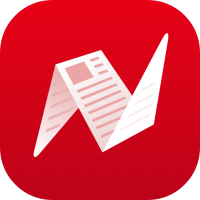 This is original content from NewsBreak's Creator Program. Join today to publish and share your own content.