DOUGLASVILLE, GA — Two grand openings for food places were held back in July in Douglasville. Nancy's Pizza and Iced and Topped Bakery Shoppe are now operating and ready to receive Douglasville customers.
Nancy's Pizza was celebrating its grand opening in Douglasville on July 15. The ribbon-cutting ceremony was attended by their staff and owners, Tracey and Michael Deese. Also attending were representatives from the Douglas County Chamber including their VP of Operations, Julia Areh.
Nancy's Pizza is a Chicago native business born in 1971 by its founders, Rocco and Nancy Palese. They are the original creator of stuffed pizza, the two-layered crust pizza filled with cheese, sauce, and toppings, standing at 2.5 inches high.
Taste their pizza at their shop at 2987 Chapel Hill Road, Suite 103, Douglasville, GA 30135. For any queries, contact 678-653-7238 or go here.
Iced and Topped Bakery Shoppe
Iced and Topped Bakery Shoppe held a ribbon-cutting ceremony on July 23 attended by the owner Ann Daner, her loved ones, as well as the staff. Sara Ray, The President and CEO of Douglas County Chamber also attended the event and welcome their grand opening. "We look forward to supporting and promoting Iced and Topped Bakery Shoppe for many years to come. Thank you for making Douglas County a little sweeter!"
The Shoppe is a family-owned bakery serving old-fashioned baked goods with a cozy French cafe vibe. You can visit their shop at 9459 Hwy 5, Douglasville, GA 30135. For more information, call them at 470-263-2532 or go here. Find their Facebook and Instagram @icedandtoppedbakery.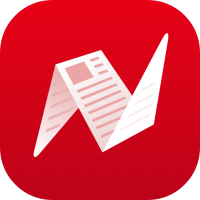 This is original content from NewsBreak's Creator Program. Join today to publish and share your own content.