CHEROKEE COUNTY, GA — National Athletic Trainers' Association or NATA gives Creekview, Sequoyah, Cherokee, River Ridge, Etowah, and Woodstock High Schools the National Sports Safety Award. This award is given to secondary schools that meet recommended national standards to improve student athletics safety.
"The health and safety of student-athletes are critical as it has both immediate and long-term effects," said Tory Lindley, the president of NATA.
Lindley also said this award is created in order to recognize schools that are committed to strengthening safety in sports. NATA is proud of the number of award recipients that continues to increase each year. This shows how schools see the value in providing policies and best practices to ensure a high standard of athlete care.
Dr. Brian V. Hightower, Superintendent of Schools said this award is very meaningful to him and the School Board. The athletic programs in schools provide students a valuable opportunity to not only improve their sports skills, but also learn other skills such as time management, team building, and leadership.
He also added it doesn't matter whether the students win or lose in the game, what matters for him and the School Board is their safety. This recognition is also inseparable from the coaches, Northside Hospital Cherokee athletic trainers, and everyone's supports for the student-athletes.
To fulfill the national standards and earn this award, schools must provide: a positive athletic health care administrative system, pre-participation physical examination, safe and appropriate facilities for practice and competition, proper maintenance to ensure the athlete's equipment is properly fitted, appropriate area to evaluate and treat injured athletes, prevention strategies for injury and illness, injury intervention and an emergency action plans, and nutritional education/counseling and psychosocial consultation.
In addition, schools also have to make sure both athletes and parents understand the potential risks and benefits in sports as well as their responsibilities.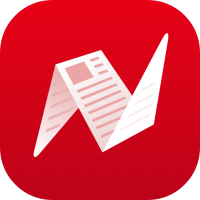 This is original content from NewsBreak's Creator Program. Join today to publish and share your own content.