ATLANTA, GA — As data science and artificial intelligence or AI keep growing, which resulted in a transformation in various fields, UGA has decided to hire 50 new faculty members to keep up with the challenges resulting from the transformation.
Jere W. Morehead, President of UGA, said this hiring initiative is part of UGA's efforts in finding opportunities to solve complex challenges, to expand their impact on the community, and to shape the future while keep developing their excellence in teaching, research, and service.
The newly recruited members are expected to both educate students and advance research in data science and AI. They will focus on the fusion of data science AI in various areas, including infectious diseases, ethics, resilient communities, integrative agriculture, cybersecurity, and the environment.
They will also be divided into eight interdisciplinary clusters focused on broad themes. For example, the cluster that focuses on data science, artificial intelligence, and the dynamics of infectious diseases will involve several university colleges and schools, namely the College of Public Health, Odum School of Ecology, Franklin College of Arts and Sciences, and College of Engineering.
This interdisciplinary collaboration will increase the research capacity unit and the university's capacity to provide courses in infectious disease epidemiology or other high-demand subjects.
Furthermore, this hiring initiative will also be beneficial for students since the demand for data literacy skills in various fields has increased significantly in recent years.
For example, machine learning is used by a marine scientist to analyze data on ecosystem health and a combination of computational and experimental research is used by a pharmaceutical scientist to create new therapeutics.
At UGA, certificate programs in applied data science and informatics are open to students from any major. The programs will not only give students the opportunity to improve their skills, but will also foster collaboration among faculty in several departments.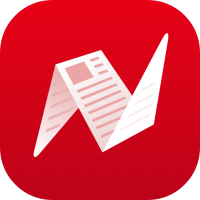 This is original content from NewsBreak's Creator Program. Join today to publish and share your own content.