DOUGLAS COUNTY, GA — Cajun and Creole cuisine might have originated from Louisianna, but their impact can be seen right here. Douglas County is one of the best places to get cajun and creole cuisine. These three of the best cajun/creole restaurants in Douglas County are proof.
You can find Gumbeaux's Cajun Cafe operating at 6712 E Broad St Douglasville, GA 30134. They welcome customers Tuesday - Saturday from 11 a.m. - 9 p.m. They close from 1:30 p.m. - 4:30 p.m. every business hour. People loved their New Orleans Angus Burger, seafood chowder, and cajun seafood gumbo. Contact them at (770) 947-8288.
Joche' H. on Yelp said that her favorite was the lobster and shrimp bisque, the creole egg rolls, and crab cake. "They have the best seafood that I've tasted in the area". She recommends the Mardi Gras platter for first-timer.
The Juicy Crab opens every day from 12 p.m. - 10 p.m. at 3171 Hwy 5 Ste B2 Douglasville, GA 30135. They serve Dungeness, crawfish, snow crab legs, and more. Call (678) 247-6189 for more information.
"I went to this Juicy Crab when they first opened a few years ago and it was soooooo good," said Stephany D. on Yelp. "In my opinion, this is the best Juicy Crab location in the Atlanta metro area."
Gabe's Downtown is located at 6716 Church St Douglasville, GA 30134. They open Tuesday - Saturday from 11 a.m. - 8 p.m. They close from 2 p.m. - 5 p.m. on every business hour. They have jambalaya, cajun egg rolls, seafood etouffee, and a lot more. Contact them by calling (770) 765-1951 or emailing tami@gabesdowntown.com or collette@gabesdowntown.com.
Tareasa M. said on Yelp that all her orders came quickly, tasted fresh, and were delicious. "I got the shrimp po boy, which I was happy to see was full of shrimp (thank God) and I got the calamari as an appetizer". She also tried their fried green tomatoes which are the best she ever had.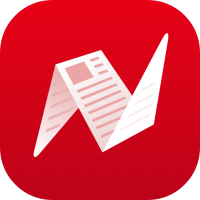 This is original content from NewsBreak's Creator Program. Join today to publish and share your own content.