ATLANTA, GA - Spelman College resolved outstanding student debts from the academic year 2020-2021, a step facilitated by the receipt of money from the federal government, to solve the financial problems that have taken their toll on students and families over the last year.
Moreover, the College also announced a large 14 percent tuition and fee decrease to students in 2020-2021. For the academic year 2021-2022, Spelman college returned education and obligatory fee rates to 2017-2018 levels.
According to Mary Schmidt Campbell, Ph.D., president of Spelman, this return to the lesser tuition rates like four years ago will have a long influence on affordability.
Aside from the COVID-19 pandemic, the College is concerned about the burden that families accumulate and has spent the last four years raising more than $120 million in new financial assistance.
Dr. Campbell stated, "Despite the financial hurdles, our academic outcomes are impressive. Half of the students Spelman serves are PELL eligible, that is low to moderate income, which makes our six-year graduation rate of 75 percent, 30 percentage points above the national average, a standout."
On this pandemic, Spelman was able to have a direct influence on every registered student in one or more of the methods listed below:
1. Spelman will refund part of the fees paid by students for the spring 2020 semester.
2. In spring 2020, Spelman will establish a student emergency fund.
3. For the academic year 2020-2021, a one-time 14 percent combined tuition and fee rebate is offered.
4. Students will receive emergency student financial support grants in June 2020, the spring of 2021, and the summer of 2021 from the government.
5. Clearing unpaid student debts for the 2020-2021 academic year.
6. Developed a future relationship with Lyft to give subsidized trips to up to 500 students who live out of campus and do not have access to a vehicle.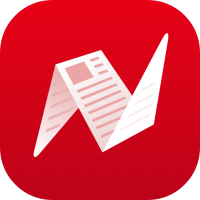 This is original content from NewsBreak's Creator Program. Join today to publish and share your own content.