JOHNS CREEK, GA — For the past weekend, the Swift Water Rescue Team of Johns Creek Fire Department rescued more than twenty people from Chattahoochee River.
When the Army Corps of Engineers releases water from Lake Lanier, the river can rise several feet in only a few minutes. The water can also be as cold as 47 degrees, which is cold enough to cause hypothermia and will eventually make it harder for people to swim to shore.
The Army Corps of Engineers releases water from Buford Dam on weekday afternoons. But if there are certain conditions like heavy rains, unscheduled water releases can come in the morning and on weekends.
You can call 770-945-1466 to check the water release schedule before getting in the river. The Corps will notify the public before the water release, but there's no specific time for the announcements. It can be in a few minutes or a few hours prior to the release.
You should also be aware of the sirens placed between Buford Dam and State Highway 20. The water will be released a few minutes after the sirens stop.
Other than checking the water release schedule, a few tips worth remembering are always keep an eye on the water level, wear a flotation device, and make sure someone knows where you are.
When you are aware that the water level is rising, it means it's time to get out from the river. Even if you're in a boat, it doesn't mean you're a hundred percent safe because the boat can possibly hit rocks broadside and flipped.
You can find out more information about the Johns Creek Fire Department Swiftwater Rescue Team here.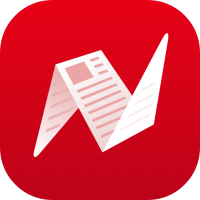 This is original content from NewsBreak's Creator Program. Join today to publish and share your own content.