ATLANTA, GA - Georgia Gwinnett College is committed to always ensuring their students' main needs are fulfilled by providing nonperishable food.
A report from Hope Center for College, Community, and Justice revealed that 39 percent of the 167,000 students are 'food insecure' in 2019. While another research conducted by GGC's Institutional Research and Analysis stated that 19 percent of students did not have enough to eat, 43.6 percent of them are struggling, and 24.5 percent of them are afraid their food will run out before they could get another.
The college recognizes student's hard effort to face the challenges in the academic world, especially when they have limited access to food. To resolve that, GGC dedicated the second floor of Building I to stock foods open for all students with a valid GGC Claw Card.
The Student Emergency Fund can also get special items such as fruits, vegetables, proteins, and dairy.
According to the data, 81 percent of GGC's students are qualified for financial assistance, and 52 percent are eligible for Pell grants. With this care pantry, GGC hopes their students will not have to choose between paying for their food or their utility bill.
"The Care Pantry allows GGC to step in to assist members of our Grizzly family who are unable to obtain enough food to sustain a healthy lifestyle," said GGC President Jann L. Joseph.
"The percentage of students who face food insecurity is surprisingly staggering, and we are excited to contribute to the many initiatives around the country designed to alleviate hunger." He added.
This project is a collaboration between GGC and the Lawrenceville Co-Op Food Bank Ministry. Together they ensure to keep the food available while paying attention to the dietary restrictions recommended by the United States Department of Agriculture. This program will also educate students on nutritional and healthy eating habits.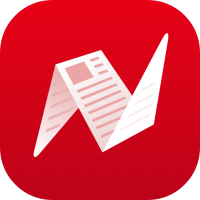 This is original content from NewsBreak's Creator Program. Join today to publish and share your own content.