ATLANTA, GA – Newcomers from the University of Georgia filled up Studio 225 with their prepared design sprint pitches to be presented to a panel of judges. According to the university website, the newcomers were excited to present their work.
The University of Georgia called this orientation event "Dawg Camp Innovate." This would give the first-year students an experience to help them transition from high school to university. The program introduces the new students to the university and the city as well as highlights the university's innovation and entrepreneurship outlook.
In the week-long program, 24 first-year students were given materials from the university community speakers about insightful topics such as experiential learning, campus involvement, and design thinking.
They also had the opportunity to tour the campus during the day and were introduced to some of the notable UGA alumni entrepreneurs. And to close the day, they had dinner with the campus' president Jere W. Morehead.
"I chose Dawg Camp Innovate because eventually I want to start a business, and I feel like this program offers a crash course in all things business," said a newcomer, Zion Brannon. He intends to pursue a pharmaceutical science major.
"It's cool to make likeminded friends who are thinking the same way I am," he added.
Nearly 60 students have taken part in Dawg Camp Innovate since 2019. The university offers this program through the Department of Student Transitions in the Division of Student Affairs supervision.
In addition to giving students a foundation to thrive in college by including them in students' life, Dawg Camp also aims to become an intersection for all students with the same interests while engaging in fun and dynamic activities. This program also gives them the opportunity to bond and create a close relationship.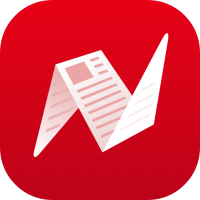 This is original content from NewsBreak's Creator Program. Join today to publish and share your own content.