ATLANTA, GA – During the fall semester last year, over 7,000 graduate students enrolled in the Georgia State University's classes, or up 6.8% from the previous year. The number also broke the record as the highest student enrollment in nine years.
The Graduate School of the university has committed to invest in a number of initiatives and programs to support graduate students with success, provide them with financial assistance as well as extend its positive impact within the university community.
Founded two years ago as a part of the strategic plan of the university, The Graduate School has responsibilities to formulate university-level policies regarding graduate education, help facilitate graduate students to obtain financial support during their time at Georgia State, and prepare students with opportunities for professional development.
In her statement, the dean of The Graduate School, Lisa Armistead, said, "Our graduate admissions team and the admissions professionals across campus have worked diligently to help provide students with the necessary information and resources to prepare them for graduate education."
"Total graduate student enrollment continues to break records, which speaks to the quality of our degree programs and the dedication of our graduate admissions staff across campus," she added.
Since the graduate student body at the Graduate School continues to grow, Georgia State has contributed to increasing its investment in graduate education. The step enabled the school to extend the school's ability to fulfill the needs of the graduate student body. The assistance was realized by the completion of the Graduate School's new space construction located in 55 Park Place earlier this year.
The university also expanded the Provost's Dissertation Fellowship to provide more than $632,000 in HEERF funds to 55 doctoral candidates. This step was taken to help many doctoral students in the university who had to stop their dissertation research and delay their graduation date since the pandemic started.
For more information about The Graduate School, please visit graduate.gsu.edu.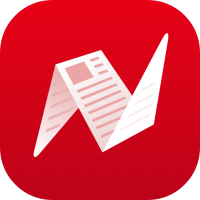 This is original content from NewsBreak's Creator Program. Join today to publish and share your own content.