ATLANTA, GA — Show your care for the trees in the Atlanta BeltLine Arboretum by volunteering.
The volunteers will weed out aggressively growing plants to help native plants grow better. All volunteers will be awarded free drinks and appetizers at the 97 Estoria restaurant in Cabbagetown after their hard work.
The event is held next week, Wednesday, August 4. The volunteering will be held from 5:45 p.m. - 7:45 p.m. All participants will travel to the restaurant after 2 hours of hard work. They are expected to bring tips for the servers.
The event is primarily for those aged 12 years or older. Those who are 16 and 17 may attend without a parent or legal guardian if they bring a signed waiver.
The volunteer will be subject to physically heavy activity on this project, including bending, lifting, and kneeling.
Participants must bring their own gloves and masks, drinking water in reusable containers, sunscreen, bug spray, and snacks. They must also bring their own emergency medicine in case of a fatal allergic reaction to insects.
They may bring their own hand weeders, hand cultivators, pitchforks even if the organizer will provide them. Participants are recommended to wear long pants, closed-toed shoes or boots, and clothes allowed to be dirty.
An unvaccinated volunteer is required to use a mask and keep a 6 - 12 feet distance from another person. They must cover coughs and sneezes with elbows, and they must reduce face touching by keeping their hair up or wearing a hat.
People who experience COVID-19 symptoms or have been involved with in-person contact around people with COVID-19 unfortunately may not yet participate in the project. If the volunteer turns ill during the shift, they can go home.
Participants can meet at the BeltLine trail near the intersection with Wylie Street. Participants will then travel to 97 Estoria St. Atlanta, GA 30316. The organizer suggests people park on Pearl St. or Estoria St.
Register here.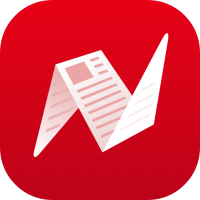 This is original content from NewsBreak's Creator Program. Join today to publish and share your own content.