ATLANTA, GA — Alliance Theatre opens up two available internships for college students and recent graduates pursuing careers in professional theatre. The staff and artists at Alliance are ready to share their knowledge with the interns. The two available internships right now are The Kenny Leon and Literary Internships.
1. Kenny Leon Internship
The Kenny Leon Internship is directed towards entry-level artists of color. The interns will work in the departments of Audience Engagement, Literary, and Casting & Producing. The internship provides an opportunity to learn more about arts administration.
To qualify, candidates must be a graduate who majored or minored in theatre or a theatre-related discipline.
Selected interns will start their internship with an orientation sometime in August 2021. Their duties will actually take effect from September 7, 2021, until May 31, 2022.
The interns will be paid $15/hour for a 20 hours work week. Interested interns must submit an online application by August 10, 2021, at the latest. Apply here.
2. The Literary Internship
The Literary Internship is directed towards those who want to fill up their resume with dramaturgy, playwriting, arts administration, and literary management. Undergraduates who can receive class credits and recent graduates on fellowships are encouraged to apply.
The interns will read and copy scripts and work on readings/workshops. They will assist with dramaturgical research, assist heavily with the Alliance/Kendeda National Graduate Playwright Competition, and support the literary needs for each production.
They will manage the script database and manage payment processing for artists. And they will have the opportunity to write for the playbill.
To qualify, candidates must be organized, creative, curious, are analytical thinkers, and able to multitask and manage time. And they must have excellent reading and writing skills. Candidates with knowledge of contemporary American playwriting are preferred.
This is a nonpaid internship working 20 hours a week. Their duties will start for the theatre's entire season, August 5, 2021, until May 31, 2022. Interested interns must submit a resume and cover letter to literary@alliancetheatre.org.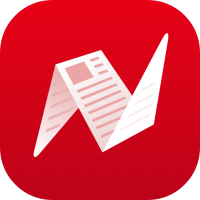 This is original content from NewsBreak's Creator Program. Join today to publish and share your own content.