ATLANTA, GA — Volunteers are needed to label the trees in Atlanta BeltLine Arboretum with granite markers. The organizer only allows one volunteer of 16 or older per shift on this project.
There are a few closest available dates to participate. Interested volunteers can fill the shifts on Monday, Wednesday, and Thursday this week (July's 4th week) and the next (August's 1st week). Each shift requires 3 hours of work from 8 a.m. - 11 a.m.
The volunteer will be subject to physically heavy activity on this project. Their duties will include carrying a 50-pound granite marker and digging into the dirt. Therefore, they must be able to bend, kneel, and lift 50 pounds of weight as a limit to participation.
The volunteer will need to bring their own gloves and mask, sunscreen, bug spray, snacks, allergy emergency medicine, and drinking water in reusable containers. They are recommended to wear long pants, closed-toed shoes or boots, and clothes allowed to be dirty. The volunteer can bring their own shovel, mattock, and hand cultivator even if the organizer provides them.
Unvaccinated volunteers are required to wear a mask and keep a 6 - 12 feet distance from another person. They must cover coughs and sneezes with elbows, and they must reduce face touching by keeping their hair up or wearing a hat.
People who experience COVID-19 symptoms or have been in in-person contact with people with COVID-19, unfortunately, may not yet participate in the project. If the volunteer turns ill during the shift they can go home.
Accepted volunteers are expected to report if they ever cancel or are unable to fill the shift. Those who are 16 and 17 may attend without a parent or legal guardian if they bring a signed waiver.
Volunteers who will fill the shifts must go meet at Trees Atlanta's Operations Facility, 1050 Murphy Ave. SW Atlanta GA 30310.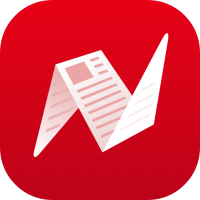 This is original content from NewsBreak's Creator Program. Join today to publish and share your own content.