CALHOUN, GA—Rock Garden, located behind a church in Calhoun, is one of the unique attractions in Georgia that is full of miniature creations of towns, castles, and more.
These miniature creations are crafted from tiny stones, broken glass, cement, shells, wire, and other materials. One of the miniature creations is the Paris Notre Dame Cathedral, made of pebbles and shells and complete with its stained-glass windows.
Other than buildings, there are also porcelain figures of people and animals, and music pavilion towers to provide a place for music performance.
DeWitt "Old Dog" Boyd, one of the members of the church, is the builder of the rock garden. Started as a hobby, Boyd created this "village" for his eight children as a family game.
Boyd reconstructs his tiny village from time to time, every time his family moved. In 2007, Boyd finally started to build the rock garden, which was now not only built by him but also by his children and grandchildren.
You can find this garden behind the Calhoun Seventh Day Adventist Church on 1211 Rome Road. It's free for everyone and is open Monday – Sunday from 8:00 am to 7:00 pm. Other than the usual buildings, some constructions also have religious themes, including the Ten Commandments.
Right now, the miniature building creations are more than 50. You can also see the acre of flowers and greenery around the rock garden. Since it's family-and pet-friendly, this place can be a suitable destination for you to go with your family during summer break.
To get more information about the Rock Garden, you can check out their Facebook pages here or tourist websites including Explore Georgia.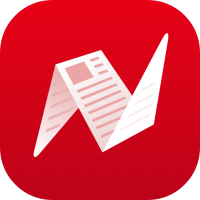 This is original content from NewsBreak's Creator Program. Join today to publish and share your own content.