ATLANTA, GA—Atlanta is named as one of the top cities in the United States for recreational use, reported by the personal finance website WalletHub.
WalletHub conducts the test by collecting samples from 100 most populated cities in the United States and compare them based on their recreational facilities, parks, and quality of weather. Atlanta was placed number nine for its facilities.
Atlanta city is home to over 300 hundred parks, the world's largest aquarium, the Fox Theater, and the World of Coca-Cola.
Based on the Outdoor Industry Association, outdoor recreation income contributes about 2%, or $12.4 billion, to Georgia's gross domestic product.
The US Department of Commerce ranked the state in top 10 among other states for their economic value from boating, fishing, hunting, motorcycling, and recreational flying.
Jason Draper, a Professor from University of Houston, stated that many Americans developed new interests in outdoor activities like biking, running, and walking after the COVID-19 pandemic.
"The pandemic also created an increased awareness and need for new protocols for many service industries, including parks and recreation services, But as we learned more about the pandemic, outdoor activities were proven to be relatively safe and encouraged", said Draper.
WalletHub stated that the best way to maintain an active lifestyle is to choose a city that encourages and facilitates its citizen. The best cities have a wide selection of leisure activities indoor and outdoor.
Those activities require many stages of exercise and contribute to the city's economy.
Not only for its recreational use, but Atlanta also ranked in other areas, including ranked number 28th for spending on parks per capita, number 14th for music venues per capita, number 6th for tennis courts per capita, and number 15th for swimming pools per capita.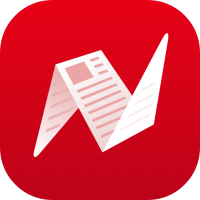 This is original content from NewsBreak's Creator Program. Join today to publish and share your own content.