ATLANTA, GA — After being awarded six regional Emmy awards in June, a television series born out of the partnership between Emory Brain Health Center and Georgia Public Broadcasting, 'Your Fantastic Mind', is now airing in many television stations across the US.
In early 2021, the National Educational Telecommunications Association has accepted these series to be distributed nationwide. The program schedules of Season 2 for summer and fall are currently being made available to 18 PBS stations in 17 markets.
Ten of the 17 markets ranked in the nation's top 30 largest television markets, including Los Angeles, CA, San Francisco, CA, Washington DC, and Minneapolis, MN.
Executive vice president for health affairs at Emory Jonathan S. Lewin MD said it's an honor to share the powerful stories brought by these series.
"The show's exploration of both the science and the implications of these amazing discoveries help us continue our work to improve lives and provide hope, not only for the communities we serve, but far beyond," he said.
'Your Fantastic Mind' is highlighting patient stories, research and clinical discoveries in all related to the science of the brain. There are twelve episodes focused on brain-related diseases for its first season, including Alzheimer, Migraine, Epilepsy, and Hypersomnia.
There are seven episodes for the second season, namely 'Covid-19', 'What Our Dogs are Thinking', 'Stress', 'The Opioid Crisis', 'Depression', 'Second Chances', and 'Memory'.
The second season also featured experts, researchers and patients from various universities and health institutions, including Emory University, University of Kentucky, Icahn School of Medicine, and the Centers for Disease Control and Prevention.
The upcoming third season is still in production and hopefully can be premiered this fall. You can check your local listing to get information about the airing dates and times.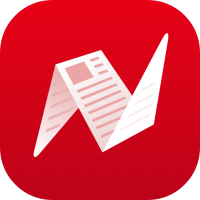 This is original content from NewsBreak's Creator Program. Join today to publish and share your own content.