MACON, GA—After the Bragg Jam annual concert 'Concert Crawl' being canceled in 2020, Bragg Jam is finally back this summer with a smaller concert called 'Bragg On' that will be held on July 31, this concert is a free community concert at Coleman Hill.
Although this concert is not as big as the traditional Concert Crawl, Bragg Jam will keep trying to ensure this concert will provide the best live music for the community, with Bragg Jam's missions of creating, curating, supporting, and promoting live music experiences.
This live music will feature local, regional, and national talents completed with food, beverage, and promotional item sales. Since it's a free concert, it's also depended on those who are passionate about community and music to be the sponsors of this event.
Bragg Jam was first held to celebrate and honor the talented Bragg brothers', Brax Bragg and his brother Tate, who had a car accident while traveling through Texas in the summer of 1999. The accident happened right before Brax Bragg's tour concert with his new band the Buckelys.
This concert then turned into an annual concert and was expanded into a city-wide music festival since 2003. In two years, Bragg Jam was incorporated as a non-profit organization with a board of directors. The tragedy behind the concert has resulted in an organization that's beneficial for the Macon community.
At this point, Bragg Jam has produced more than 1,000 unique live shows through their various productions, including Concert Crawls and Sunday Concert. They also have contributed nearly a million dollars in artist fees for paid performance and tens of thousands in charitable support for community projects.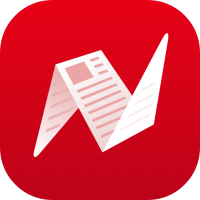 This is original content from NewsBreak's Creator Program. Join today to publish and share your own content.