Whitesburg, GA—Birds of Prey Nature Shows, held by Historic Banning Mills Adventure and Conservation Center, offers you an exciting live show of various birds of prey. The closest upcoming shows will be held on July 31 and conducted by Master Falconer, Dale Arrowood and his Winged Ambassadors team.
The ticket price is $5 per person and prior registration is not required, but you have to check in on site at least 20 minutes before the show. The shows begin at 10:30 am.
Dale Arrowood started working with raptors in the late 60's. Continued to work and hunt with his birds of prey while working in law enforcement made him not only passionate about raptors but also birds of prey.
After retiring from his job due to a cervical injury, he started working at Callaway Gardens, where he trained their birds of prey and opened their raptor programs. Jim Fowler, Okeefenokee Joe and his other fellows later tried to fulfill Dale's dream of establishing "Winged Ambassadors".
The birds of prey that will be shown on the shows are including Liberty and Eurasian Eagle Owls.
Liberty is a beautiful American Bald Eagle and is an imprinted raptor. Since she has visual problems, she can't be released into the wild. She loves getting out to spread her wings during the shows and has been trained to fly in larger venues like school and sports stadiums.
Other than Liberty, there is also Czar, a Eurasian Eagle Owl. He is larger than most of the hawk species and able to grow to be as big as 22" long, with a 41" wingspan. Commonly found in North America, Europe and Russia, Eurasian Eagle Owls are native to a Woodland habitat and hunt small birds and mammals.
Visit here to find out more about the shows or the birds of prey.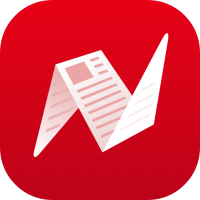 This is original content from NewsBreak's Creator Program. Join today to publish and share your own content.