ATLANTA, GA—Toddler Thursday is one of the High Museum of Art in Atlanta's programs that are designed for children ages fifteen months through three years.
In this event, children will explore monthly topics with related artwork while being engaged in creative activities, including new art-making activities. There are two sessions each Thursday; the first session is from 10 a.m. to 12 noon and the second session is from 1-3 p.m.
The theme for this month is Photography and on July 23 the topic will be 'Dance, Dance, Dance!' as children will look at the painting called Samburu and try to use their imagination in recognizing the colors, shapes, and more.
Since the painting mainly consists of lines, children will try to follow the lines with their fingers and recognize them as zigzag, wiggle, or straight lines. They will also try to imagine the shape and colors as something like tree, river, or people.
Lastly, they will try to follow the line with their body while singing their favorite songs in their head and make a certain dance inspired by the painting, and then making their own drawing of their dance using only lines, shapes, and colors.
The price to join this event is free, but there is an additional fee for museum admission for non-members. The event will be held in Orkin Terrace or Robinson Atrium of High Museum of Art depending on the weather.
You can get more information and tickets here. Please read the registration information carefully.
This event can also be conducted at home as the High Museum of Art in Atlanta provides a project document for each week which you can access at the same website.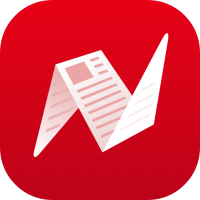 This is original content from NewsBreak's Creator Program. Join today to publish and share your own content.