ATLANTA, GA - Here are some events that will be held in Cobb County today.
1. Watershed Cleanup in Sibley Forest, Marietta from 08:30 to 10:30am
The main goal of this event is to pick up materials from the ground, put them on the bag and bring them to the roadside where they will be collected by the bed truck. Be ready to work as a team rain, or shine with the uneven ground on a hillside/shallow ravine.
2. Butterfly House at Smith-Gilbert Gardens, Kennesaw from 10:00am to 12:00pm
This exhibit will feature native butterflies, their host, and nectar plants. Not only butterflies, in the Pollinator Garden you will also see honey bees, hummingbirds and other important pollinators.
Registration for this event is required, and you have to pay $8 at the venue. Meeting point: 2382 Pine Mountain Rd, Kennesaw, 30152.
3. Pet Themed Storytime & Dog Treat Bake-with-me, a virtual event from 10:30 to 11:30am
In partnership with Mountain View Library, this event will bring a virtual story and craft time offered for preschool to younger elementary ages children. Making Dog Treats together will be part of this event.
Visit here to register for this event.
4. Role-Playing Game Club for Tweens and Teens at East Cobb Library from 5:00 to 6:30pm ()
In this role-playing game, you will play one run by the game master, Jay.
Role-playing can be a great way for you to learn visual-spatial learning, cooperation, improvisation, and many other things while also meeting new friends.
This event is offered for grades 4–11 and space is limited to 8 players. Players have to bring their own dice, but the character sheets will be provided.
Click here to register.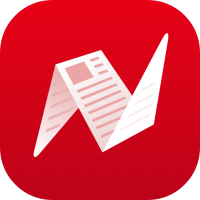 This is original content from NewsBreak's Creator Program. Join today to publish and share your own content.