ATLANTA, GA — Atlanta is a city with a lot of cultural cuisines, and Indian foods are one of them. To shorten your list if you're in the area, here are the top 3 Indian restaurants.
Kiran T. from Tucker, GA, was happy with the food in the Purnima Bangladeshi Cuisine restaurant.
"Loved the Haleem with Parota and Morog Polao rice. The Daal and Fish Curry were excellent. Curry had a little mix of sweet and spicy flavor and it was very delicious," he exclaimed. "The dessert Firni was very good, but Lalmohon was okay too. I like the sweet doughballs warmer. All of their entrees come with rice, but you'll have to order Naan bread on the side. Chicken was moist and very well seasoned."
Overall, he really loves the food and the service, describing that the portions are generous and the environment is clean and nice. Everyone is very well-spoken and helpful. If anything, he would like to suggest one thing, and that is they should put more goat in their Goat Haleem recipe.
Sara T. from Gainesville, FL, loved her first experience of Indian Food in the Chai Pani restaurant.
"My favorite dish here was the Vada Pav, spicy potato dumpling fried in chickpea batter with green and tamarind chutneys."
One of the dishes even changes her view. "I've never been a fan of Okra and this dish of Matchstick Okra Fries made me change so delicious," she explained
Unfortunately, the Bhakti Puri didn't match her palate, though she's not sure if it was that it's missing something or too much going on. And there are some downsides to the restaurant.
"The only negative about this place was the service took forever to order, get a refill, or even to pay. Also, every tea I wanted to order, they were out of," she said.
Christina V. from Atlanta, GA, enjoyed her butter chicken, saag paneer and mango lassi from the Zyka restaurant.
"The mango lassi was the perfect size - I never need an entire gallon (or like, 16 oz) of mango lassi, so I really appreciated this short lil lassi. It was perfectly sweet and yummy," she commented.
Then, she said, "The saag paneer was great! Spicy and creamy, with sizable chunks of paneer (my fave). The butter chicken definitely had a giant pat of butter on top, which had fully melted by the time I got home to eat it. The saag and chicken lasted me 2 full meals and a snack!
"The prices are awesome for the quality," she added.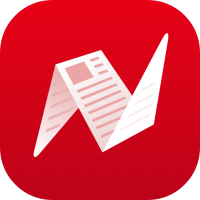 This is original content from NewsBreak's Creator Program. Join today to publish and share your own content.