ATLANTA, GA - Annually, Fulton County releases the Water Quality Report, also known as a Consumer Confidence Report or CCR, which includes a drinking water analysis as well as other useful and fascinating information.
It was proudly announced that the quality of their water is outstanding, meeting or exceeding the Environmental Protection Agency's guidelines.
The Source Water Assessment Program (SWAP) was an assessment to look at nearby land uses that could endanger the river that supplies drinking water - in this case, the Chattahoochee River. The Chattahoochee River watershed was deemed to have a medium risk of possible pollution loads, according to the study.
Meanwhile, Water Quality Programs and Resources Adopt-A-Stream, a stream monitoring initiative by volunteers evaluates the health of local rivers using chemical, physical, and biological monitoring, as well as visual and watershed assessments in the local streams.
To provide fast and easy solutions to help maintain the waterways clean and prevent floods in the neighborhood, the Storm Drain Marking and Adopt-A-Drain programs were deployed.
You can also take part in an established group or forming your own Stream Cleanups program. Fulton County will assist and give you the necessary resources and help with your water protection program until it succeeded.
For students and adults, Water Resources offers a range of watershed presentations. They will bring an informative, water-related activity to your meeting, classroom, or other occasions. Programs are hands-on learning experiences suited to your group's specific needs.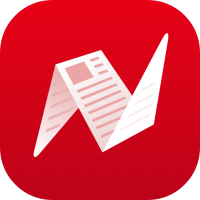 This is original content from NewsBreak's Creator Program. Join today to publish and share your own content.