ATLANTA, GA — Ten Cherokee County School District Class of 2021 graduates have received a college scholarship worth $2,500 from a community foundation.
The 2021 scholarship is the second year of the annual college scholarships that were awarded by the Jason T. Dickerson Family Foundation. The scholarship has extended from the inaugural awarding of two scholarships to ten.
The Class of 2021 receivers are Olivia Barger, Dylan Mahoney, Braesen Parker and Abigail Taylor from Cherokee HS; Christian Deneka from Etowah HS; Stephanie Felonta, Victoria Kershaw and Legacy Guider from River Ridge HS; Jordan Campbell from Sequoyah HS; and Annisabelle Aguilar from Woodstock HS.
"These scholarships honor the recipients' dedication to studies and service and are an important investment in their future and our community's future," said Superintendent of Schools, Dr. Brian V. Hightower.
"Jason has built upon the outstanding education he received as a CCSD student to grow a successful business and, with his family, is giving these graduates the opportunity to do the same. Congratulations to the winners and thank you to Jason and his family's foundation," he added.
The scholarships are open to students who have a plan to continue their education in Georgia. Also, the students plan to study education, agriculture, veterinary medicine, religion or theology or related fields.
Cherokee HS graduate Olivia Barger will study education to pursue a career as a teacher. Cherokee HS graduate Dylan Mahoney will study history education. Braesen Parker will study agricultural science.
Next, there is Abigail Taylor who will study education. Christian Deneka will take ecology. River Ridge HS graduate Stephanie Felonta plans to learn neuroscience and biochemistry.
Victoria Kershaw will study elementary education and technical theatre to pursue a career as a teacher. Legacy Guider will study biology on a pre-vet track. Sequoyah HS graduate Jordan Campbell plans to learn elementary education. And the last, Annisabelle Aguilar will take veterinary medicine.
Meanwhile, in this scholarship, the Foundation also considers applicants' community service as well as their references' recommendations.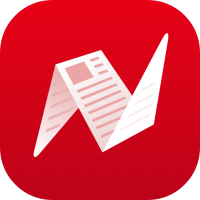 This is original content from NewsBreak's Creator Program. Join today to publish and share your own content.