ATLANTA, GA — Community Farmers Market or CFM aims to provide local food and safe public spaces for all as well as increase the living wage for farmers.
CFMs are markets that produce the products themselves. They are also located within 200 miles of Atlanta.
CFMs only rely on individuals' and institutions' donations to implement their programs, so they don't receive direct support from shoppers, unless they donate. If you're interested donate for CFMs, go here.
CFMs' funding priorities are divided into three sectors: distribution of local food to the community, educational outreach and capacity building.
Since 2015, CFMs and Fresh MARTA Market agree to be partners in helping neighborhood who has limited access to groceries by hosting pop up market stands at station. This makes farm-fresh food more convenient and accessible.
In 2020, CFMs' educational cooking demonstration shifted to online recipe sharing by professional chefs to educate shoppers on cooking techniques and using local and seasonal ingredients on farmer's markets.
During the COVID-19 pandemic, CFMs also continue on providing opportunities for children and families to explore locally-grown food and several other events, like cooking classes for kids and a guide-test testing food.
Last but not least, there were six CFM farmer's markets or vendors that grow and produce food right in Atlanta (except for vendors near South Carolina and Alabama borders).
Six of them are Ponce City Market (7 – 8 p.m.), Decatur Farmers Market (4 – 7 p.m.), East Atlanta Village Farmers Market (4 – 8 p.m.), Virginia Highland Farmers Market (4 – 8 p.m.), Oakhurst Farmers Market (9 a.m. – 1 p.m.), Grant Park Farmers Market (9 a.m. – 1 p.m.).
But now, Four Bellies Farm and Paryani Food have also joined the club and make it eight of them.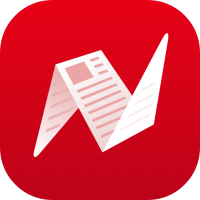 This is original content from NewsBreak's Creator Program. Join today to publish and share your own content.