ATLANTA, GA — Atlanta is a city of a lot of cultural food. And Mexican foods are one of them. From a list of amazing choices, here are the top 3 Mexican restaurants in the city of Atlanta.
Lily C. from Atlanta, GA, described her experience of the Alma Cocina restaurant on her Yelp review as pleasant. "I was surprised by how good everything tasted because I thought places like these were more atmosphere than flavor but I'm happy to be wrong," she said.
She ordered chicken tostadas which had fresh ingredients - shredded chicken and a tasty crisp tortilla bottom. The restaurant also provides tasty salsa with fresh tomatoes, onions, and a small kick to give it some heat.
The cost of the food is considered to be reasonable. Most of the items on their lunch menu is ranging from $6-$16 and dinner is between $12-$28. The service of the staff is also pleasing. "Even though we came between hours we still got great service. Highly recommend them if you're in the area," she concluded.
Carmen H. from Smyrna, GA shares her view of the restaurant. "Nuevo Laredo Cantina is one of my favorite Mexican restaurants in Atlanta! Good food and service," she exclaimed. "Our waitress was super friendly and attentive to our needs."
She came with her boyfriend and ordered the lobster tacos, which came with rice and beans. The boyfriend ordered the lobster quesadilla and a side of rice and beans. The portions are quite huge, leaving her boyfriend with some leftovers for the next day.
Alicia C. from Atlanta, GA, recommends the El Rey del Taco restaurant.
"Wonderful taco spot on Buford highway that's super poppin'. This place always has a line and shares parking with several other popular shops in this plaza that I frequent, so I'm glad I finally got to go," she said.
She is happy with the food, especially the new octopus taco. The restaurant's Asada taco was sublime as well, and their rice and beans sides have really fair portion sizes. Everything was well seasoned. Free chips and salsa for the table while you're waiting for food to arrive.
She is content with her experience in the restaurant and has no doubt that she will stop by again if she is in the area.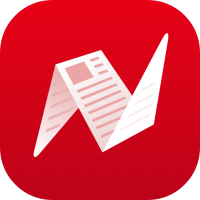 This is original content from NewsBreak's Creator Program. Join today to publish and share your own content.