ATLANTA, GA — The Cobb County Board of Commissioners has authorized $1,500,000.00 in American Rescue Plan funding to allow nonprofits to expand their food assistance efforts for the residents of the county.
The current public health and economic crisis have devastated the health and economy of millions of Americans. As the citizens of Cobb County begin to recover economically, their need for assistance remains unchanged. The county hopes that providing additional food will help ease their financial and emotional tolls.
The news was announced on the 29th of June 2021, and the county expects a proposal from a wide range of non-profit organizations until Monday, July 12, 2021, at 5 p.m.
The submissions requirements for this program are:
The applicant must have nonprofit status public charity with a minimum of two years operating history as a nonprofit
Verification of current, active registration with the State of Georgia's Secretary of State Office at the time of application
The applicant must provide a statement of financial position (balance sheet) and a statement of financial activity for the prior year-end
Submit the most recent 990 or 990-N Filing
Each applicant must submit proof of insurance for the following types of insurance: General Liability
List of board members
The nonprofits organizations can give food assistance to people through food banks, food vouchers (including grocery and restaurant vouchers) and food distribution. However, there are several items that are prohibited, such as alcohol, tobacco, lottery tickets and non-food items.
All applications for this program will be accepted electronically through
the Cobb County CDBG Program Office.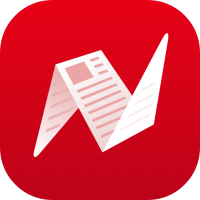 This is original content from NewsBreak's Creator Program. Join today to publish and share your own content.