ATLANTA, GA — Join the APD and the community in celebrating National Night Out on Tuesday, August 3.
National Night Out is an annual community-building campaign that encourages police-community partnerships to the community and neighborhood camaraderie to make a safer and secure community and more caring places to live.
Previously in 2020, the National Night Out celebration was held virtually by the APD by introducing the Crime Prevention Inspectors for all six zones in the City of Atlanta. There were also "Light Up the Night", where the officers encourage residents to turn on their porch lights while the officers turn on their blue lights.
During National Night Out, APD officers and Crime Prevention Inspectors will be joining the community at various locations to bring the police and the community together in an enjoyable, positive and relaxed environment. Until now, National Night Out has recently been held by about 38 million neighbors in 16 thousand communities.
Events during the National Night Out may include:
• Meet & Greet in the Street
• Cookout
• Block Party
• Ice Cream Social
• Balloons on the Mailbox or Banners
Visit https://bit.ly/3j85wAP to register your event by July 29, 2021.
Established in August of 1984, National Night Out has connected people and the society of law enforcement agencies, neighborhood watch groups, civic groups, state and regional crime prevention associations and volunteers across the nation.
About 2.5 million neighbors across four hundred communities in twenty three states participated in the first annual National Night Out. There are also safety demonstrations, seminars, youth events, visits from emergency personnel and exhibits.
The program awards registered communities for participating in the National Night Out campaign. Visit https://natw.org/awards/ to register and find out more about the award program.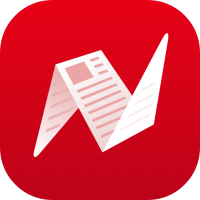 This is original content from NewsBreak's Creator Program. Join today to publish and share your own content.