Plaque on The Depot at Emory University
Wikimedia Commons
ATLANTA, GA — Emory faculty and staff are often recognized for their activities, whether it's local, nationwide and global.
Here are some of their recent accolades:
The Points of Light awarded Emory Eye Center ophthalmologist Soroosh Behshad the Daily Point of Light Award. Behshad said that his experience growing up as a refugee brought him to create sustainable eye care for underserved people.
Behshad, the son of a physician, is a cataract and cornea surgeon. He serves as Emory Eye Center's chief of service at Emory Saint Joseph's Hospital.
Jennifer Christie has been named vice president of the American Society for Gastrointestinal Endoscopy. Dr. Christie will serve one of the leading gastrointestinal (GI) professional societies internationally, with more than 14,000 members.
Katherine Davis receives the Prestigious Beckman Young Investigator Award. Davis, an assistant professor of chemistry, has been selected for the 2021 Beckman Young Investigator Award. The award program provides research support to open new avenues of science research. The Davis lab works to shine a light on the synergy between metalloenzyme structure and electronics.
Professor of African American studies Kali Gross has been named one of 26 recipients of the 2021 Andrew Carnegie Fellowship. Each fellow will receive $200,000 to fund significant research and writing in social sciences and the humanities, addressing essential and enduring issues confronting society.
IV. The American Bar Association has selected "Buried Truths Season 3 | Ahmaud Arbery" to receive the 2021 ABA Silver Gavel Award for Radio.
"Buried Truths" is a podcast led by Hank Klibanoff, professor of English and creative writing at Emory University, and produced by Atlanta NPR station WABE. The podcast is the work of students participating in Emory's Georgia Civil Rights Cold Cases Project, an undergraduate class led by Klibanoff.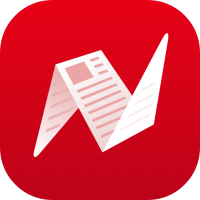 This is original content from NewsBreak's Creator Program. Join today to publish and share your own content.