ATLANTA, GA — Ben'Andre Javon Goolsby was sentenced to 40 months in prison for illegally obtaining dozens of guns, many of which were later discovered by police at various crime scenes around the Atlanta metro region and beyond.
"Goolsby's illegal purchases of firearms helped fuel the violence in our community," said Acting U.S. Attorney Kurt R. Erskine. "Those who illegally receive, possess, and peddle weapons face prosecution and significant federal prison terms for their actions."
According to Acting U.S. Attorney Erskine, Ben'Andre Javon Goolsby acquired 33 handguns from a federally registered weapons dealer in Jonesboro, Georgia, between October 2017 and the date of his arrest in May 2020. The majority of the weapons were 9mm and.40 caliber handguns. Goolsby bought numerous guns of the same brand, model, and caliber in a single week on various occasions.
Goolsby lied to the weapons dealer in each transaction that he was not under indictment for a felony offense. In reality, he had been charged with a smash-and-grab burglary and other crimes in Rockdale County, Georgia, at the time of each of his several transactions.
Those charges stemmed from a 2014 pawn shop break-in in which Goolsby and others seized several weapons. Each of Goolsby's transactions was illegal since federal law forbids someone under indictment from receiving weapons.
Several of the firearms Goolsby bought ended up in the hands of people who used them illegally.
Police officers in Forest Park, Georgia, pulled up a car in September 2018 and discovered one of the 9mm handguns Goolsby purchased, as well as two additional weapons, pepper spray, walkie-talkies and a taser. The passengers of the car were clothed fully in black, with black masks and gloves.
Deputies in Decatur, Georgia, discovered another of Goolsby's 9mm handguns in possession of a fugitive sought on aggravated assault charges in June 2019. A month later, in Decatur, police detained a 19-year-old man accused of stealing from a jewelry store and burglarizing a dollar store as well as a gas station with a Goolsby-purchased .40 caliber handgun.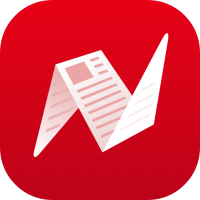 This is original content from NewsBreak's Creator Program. Join today to publish and share your own content.